Wellington Street Development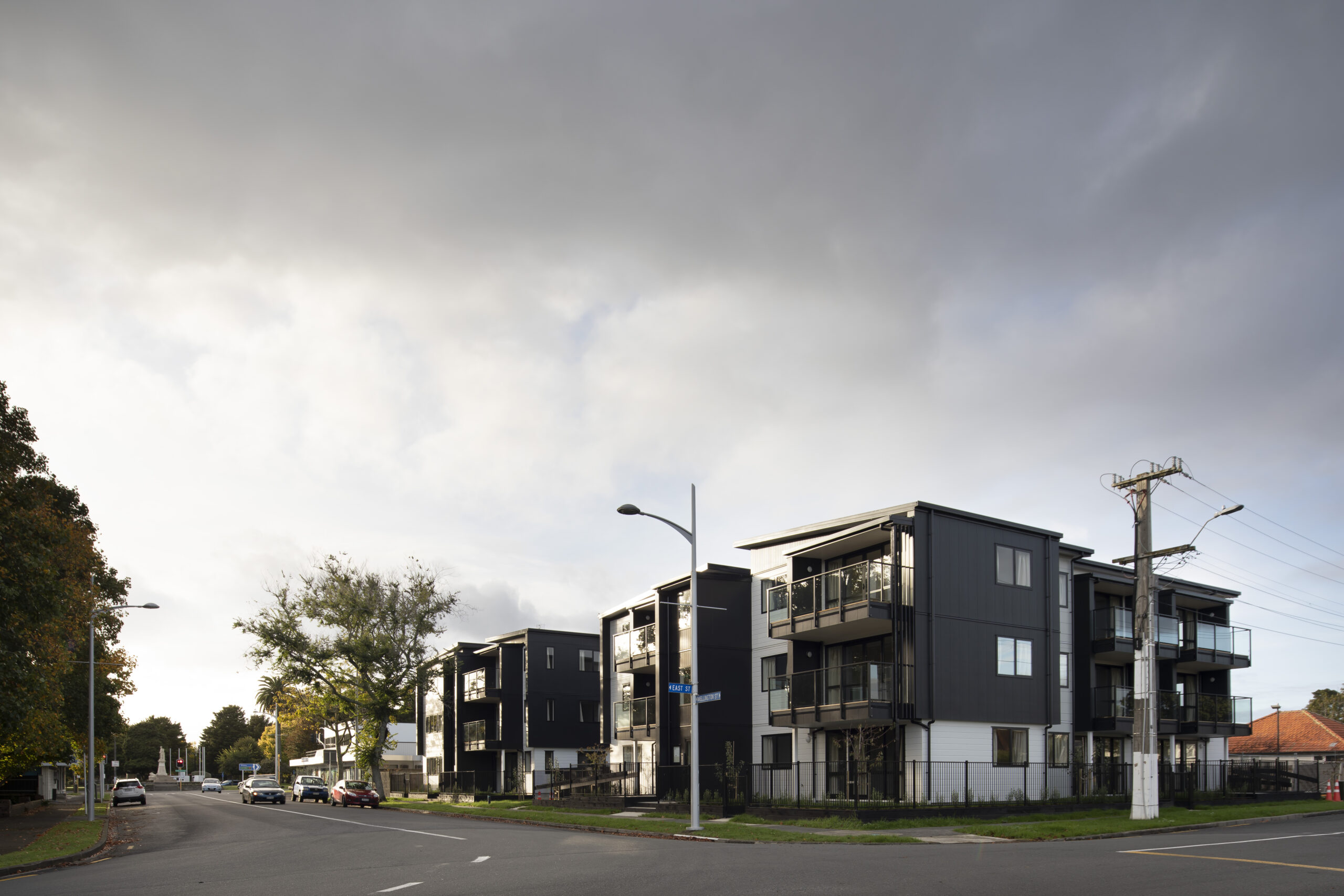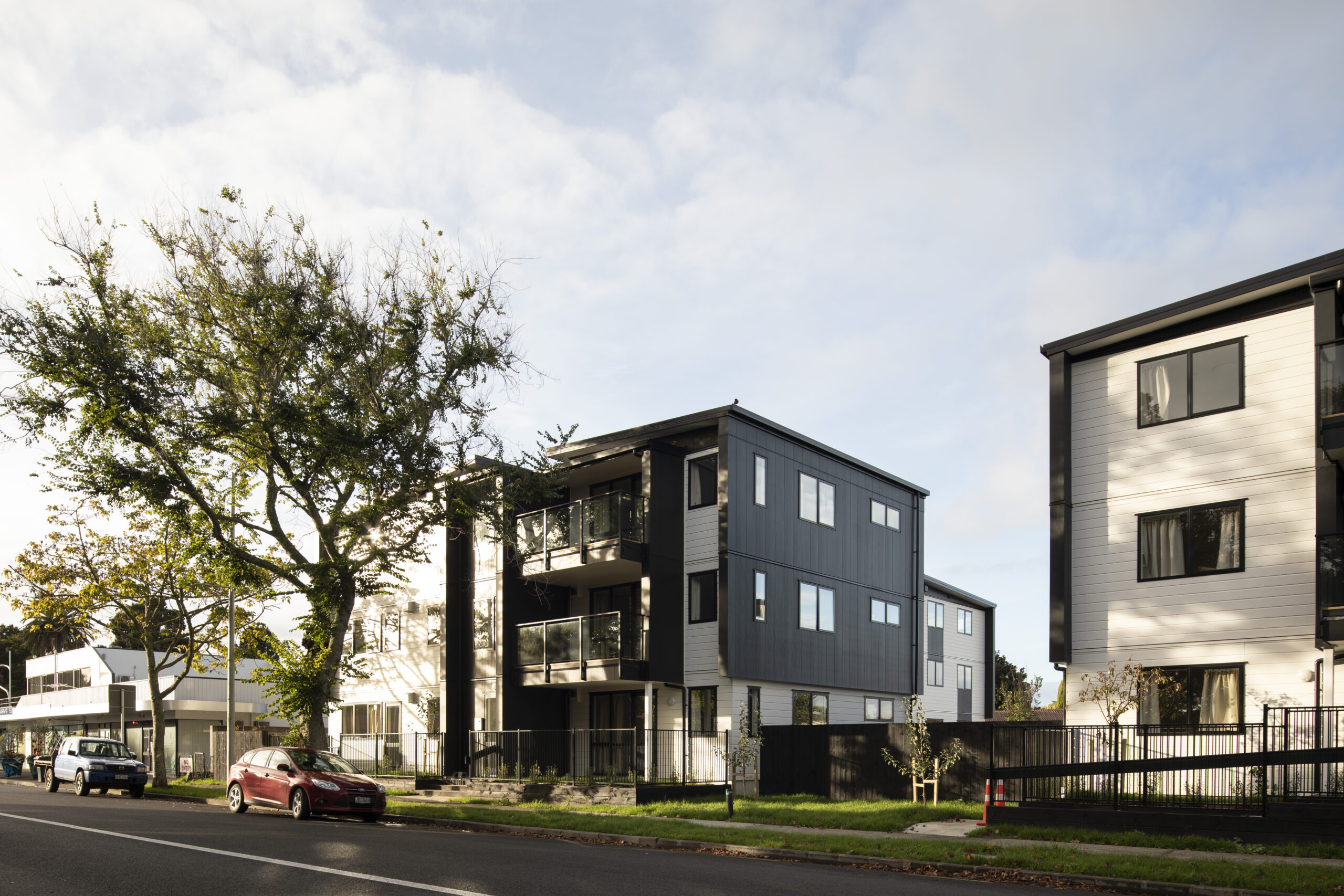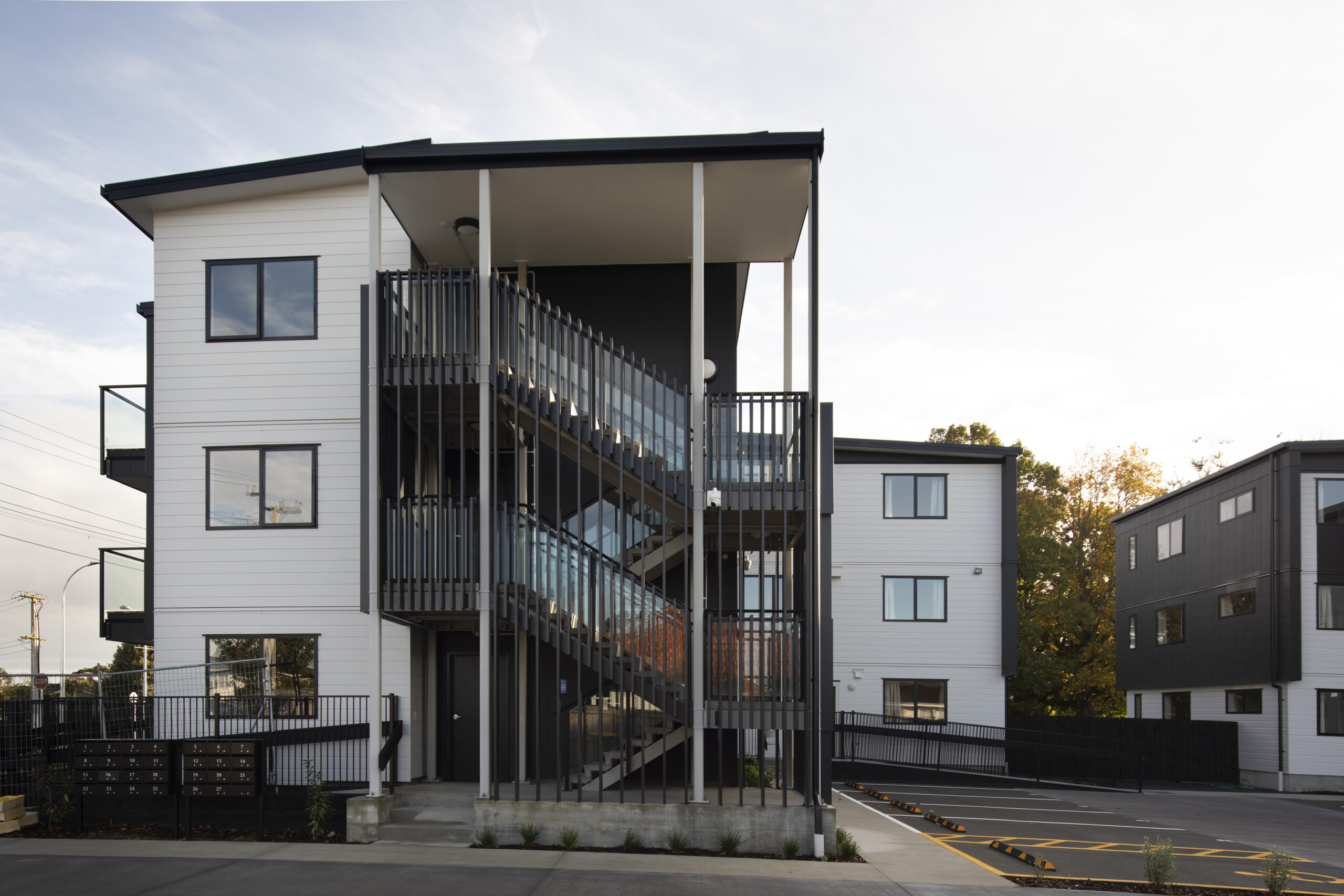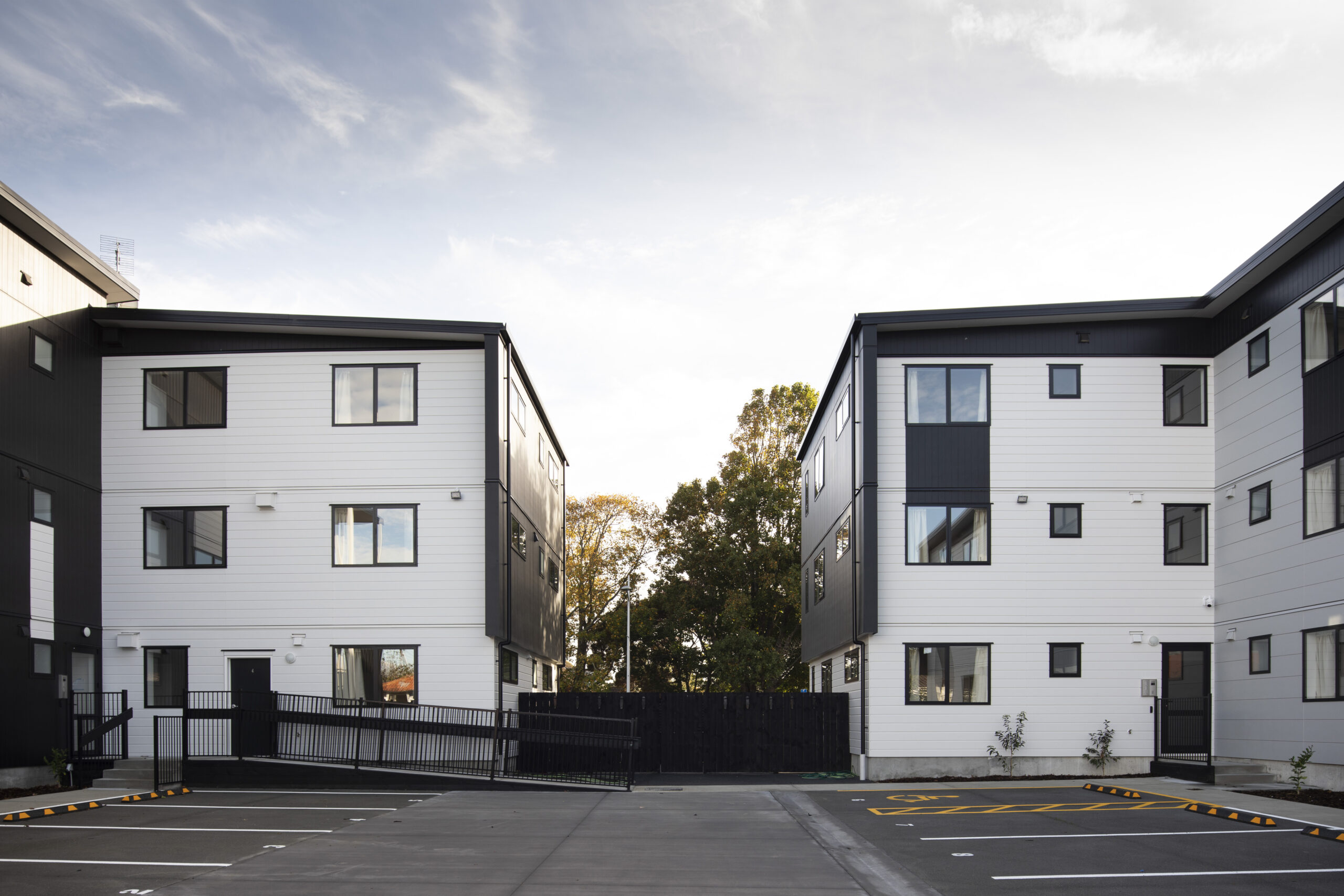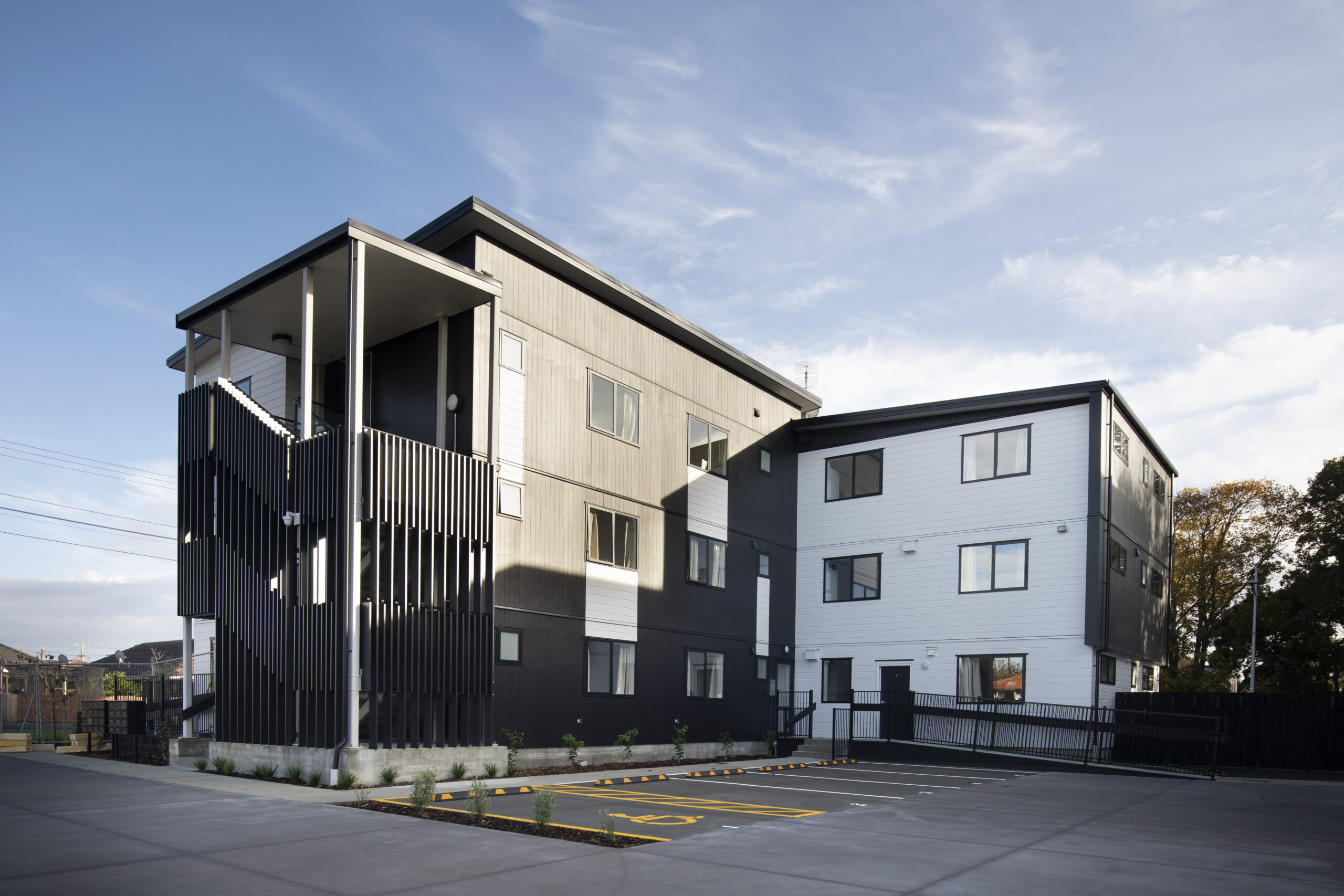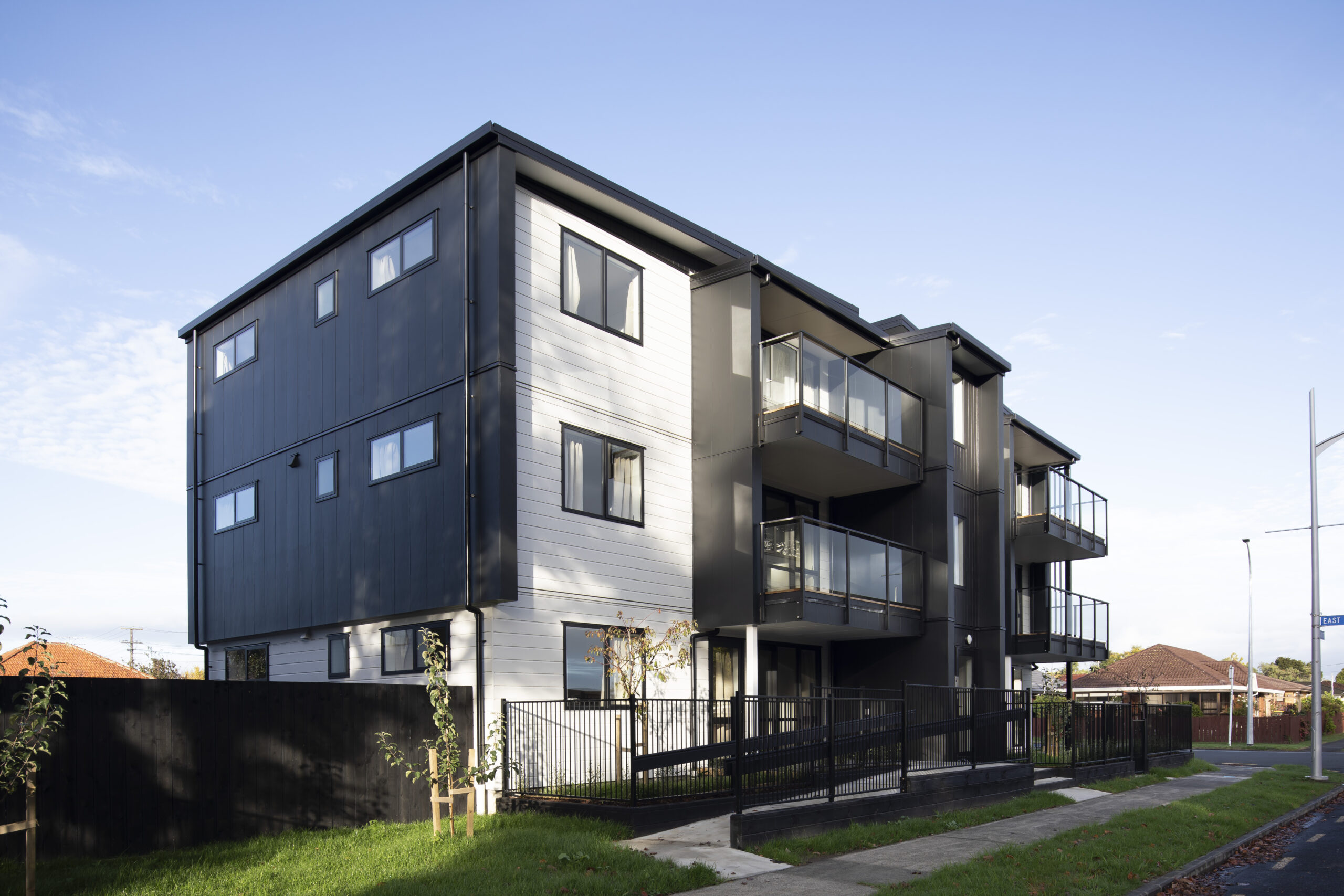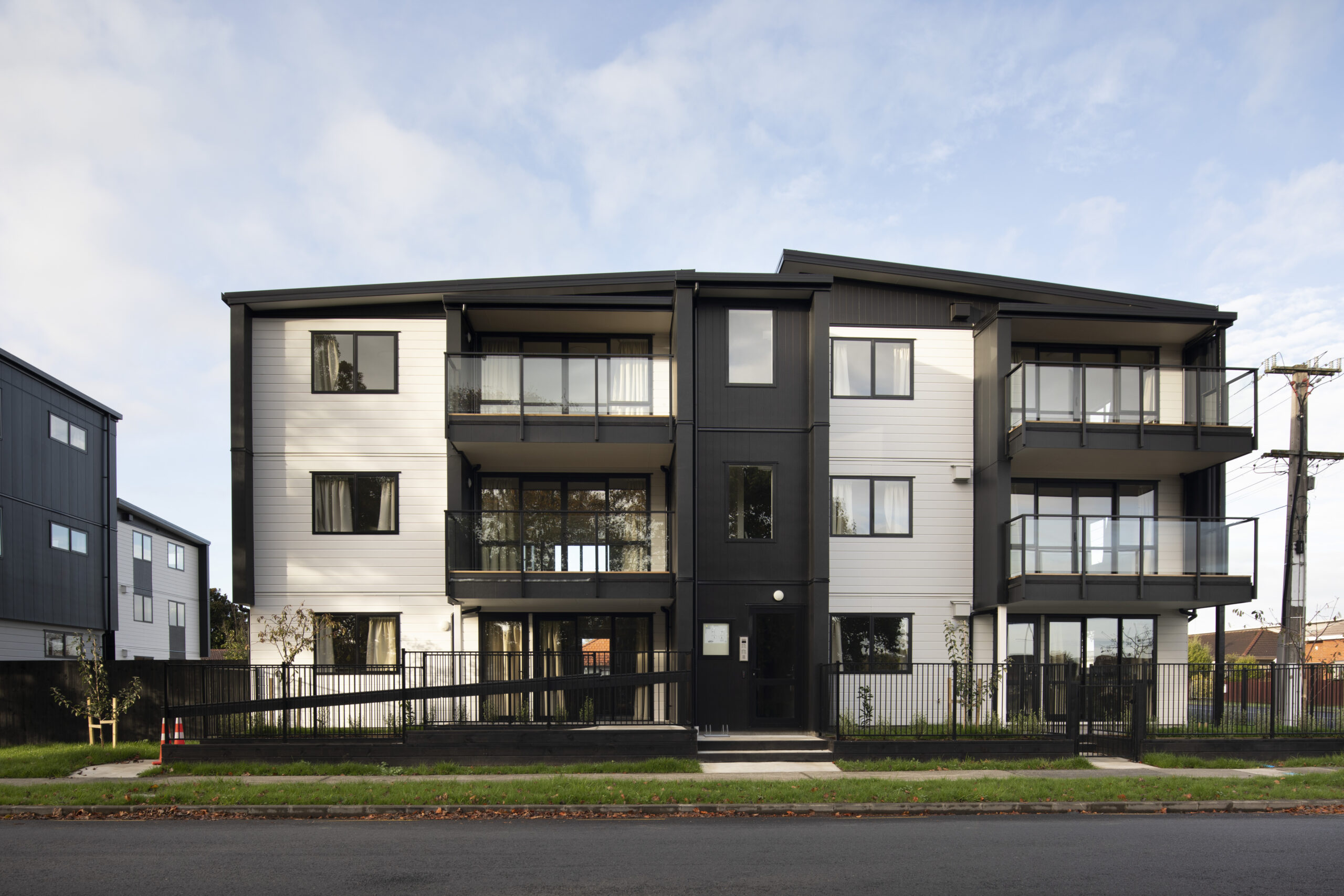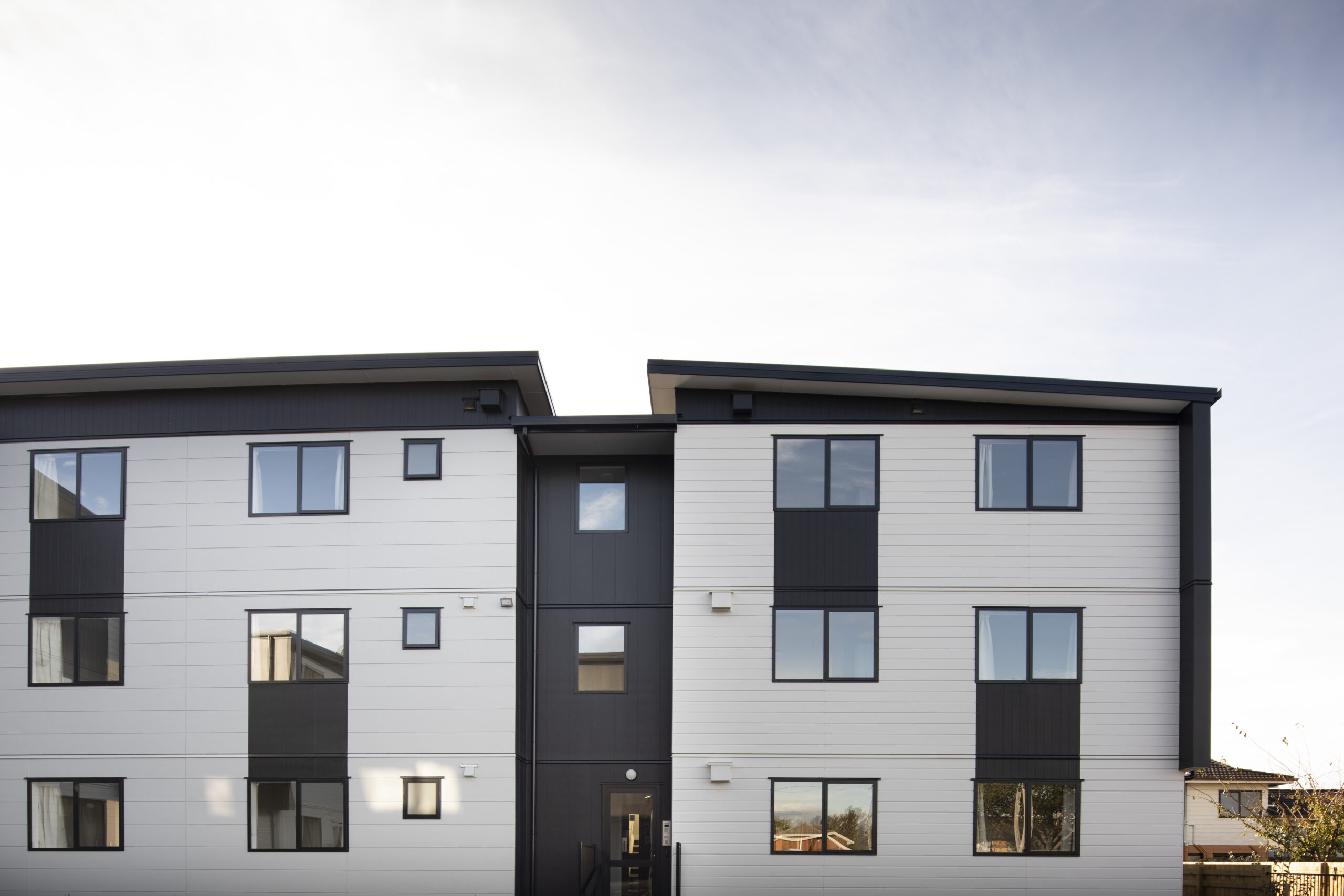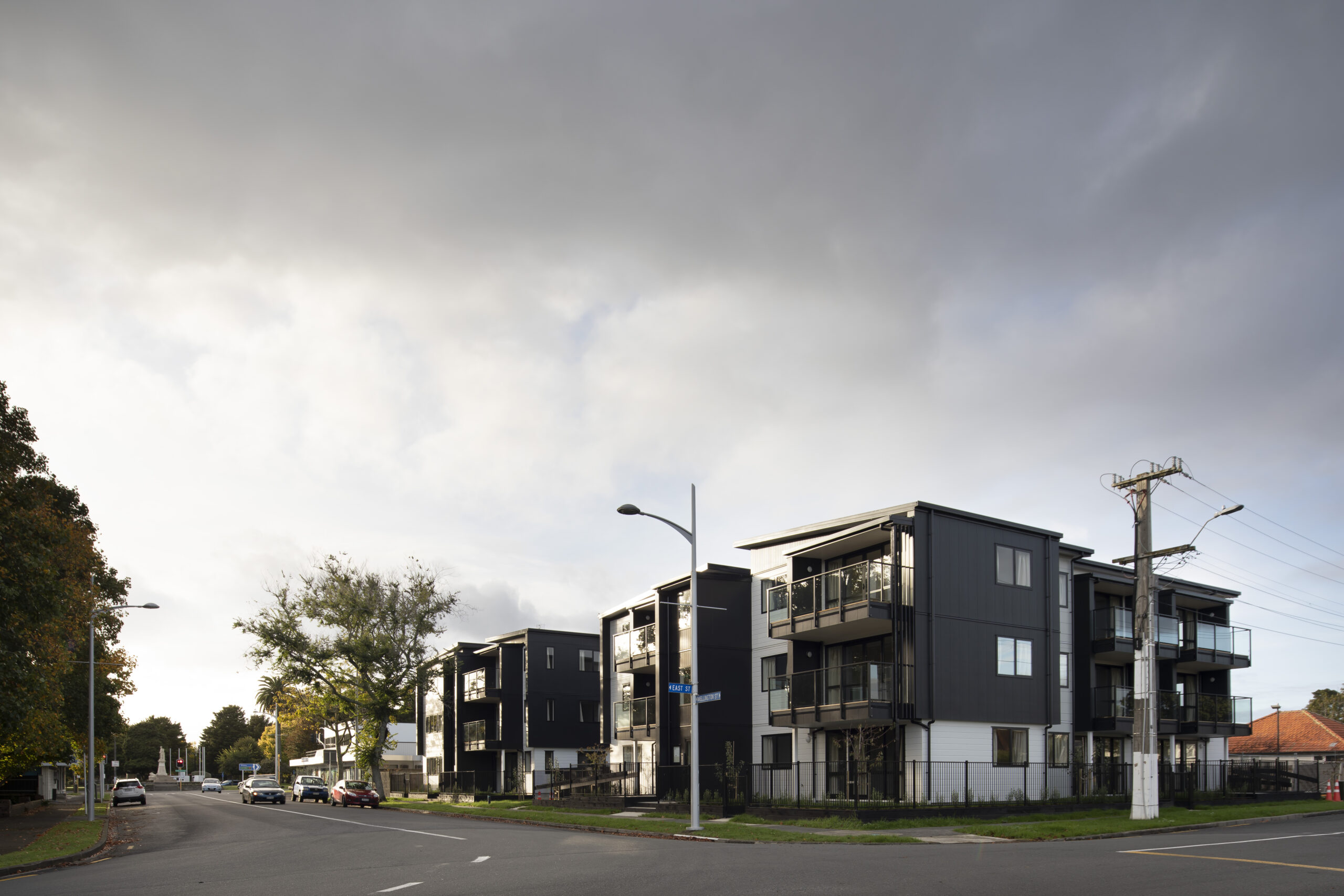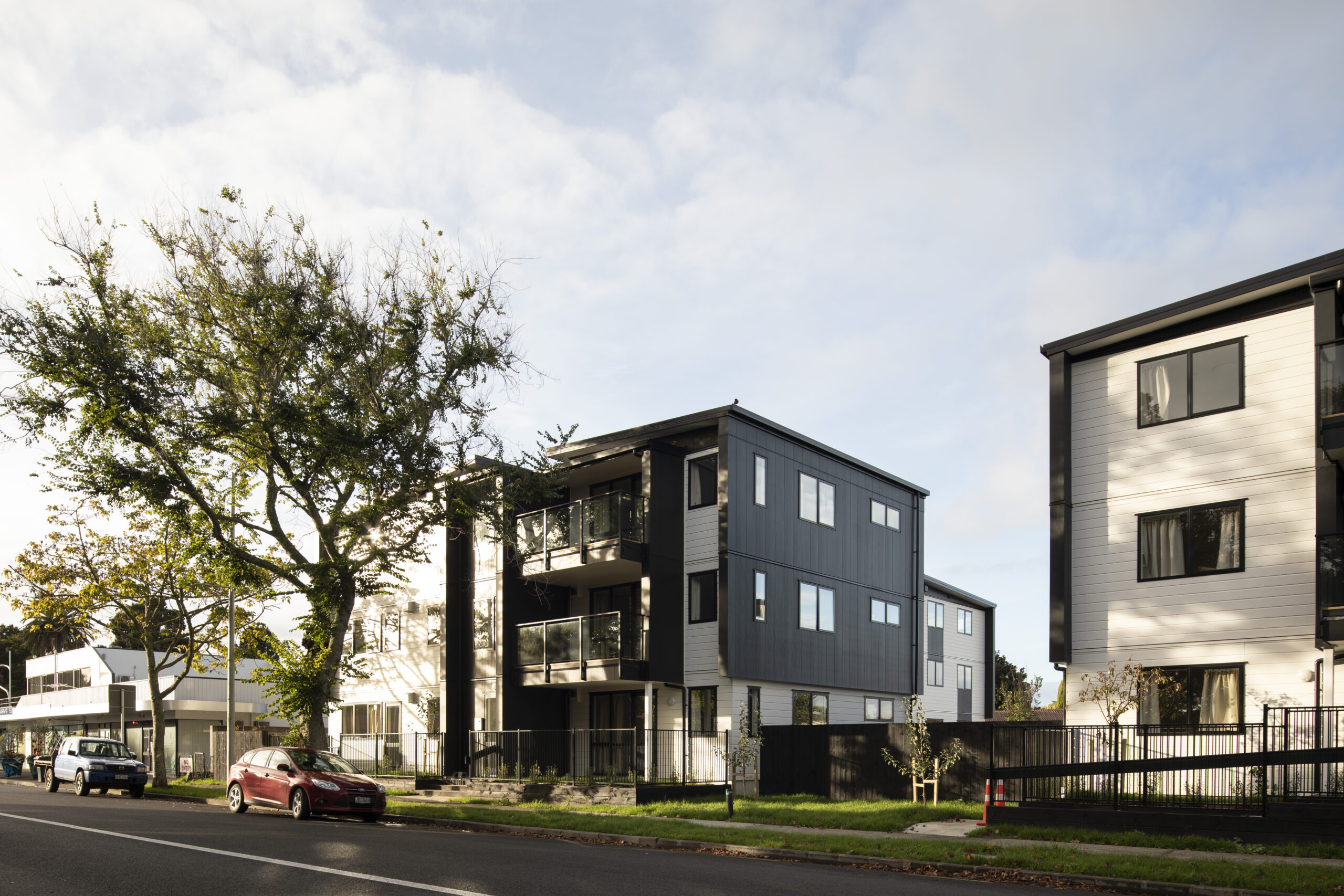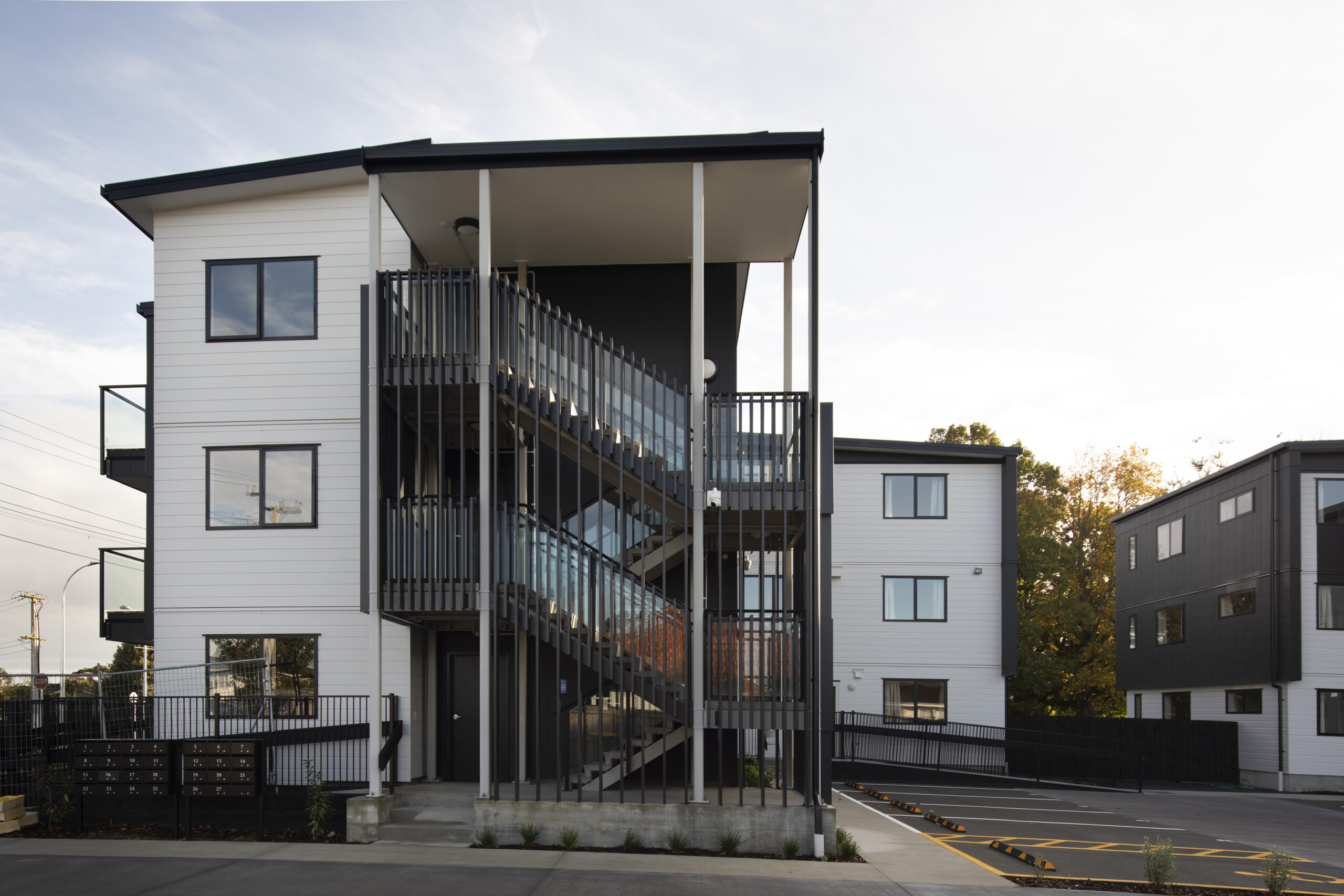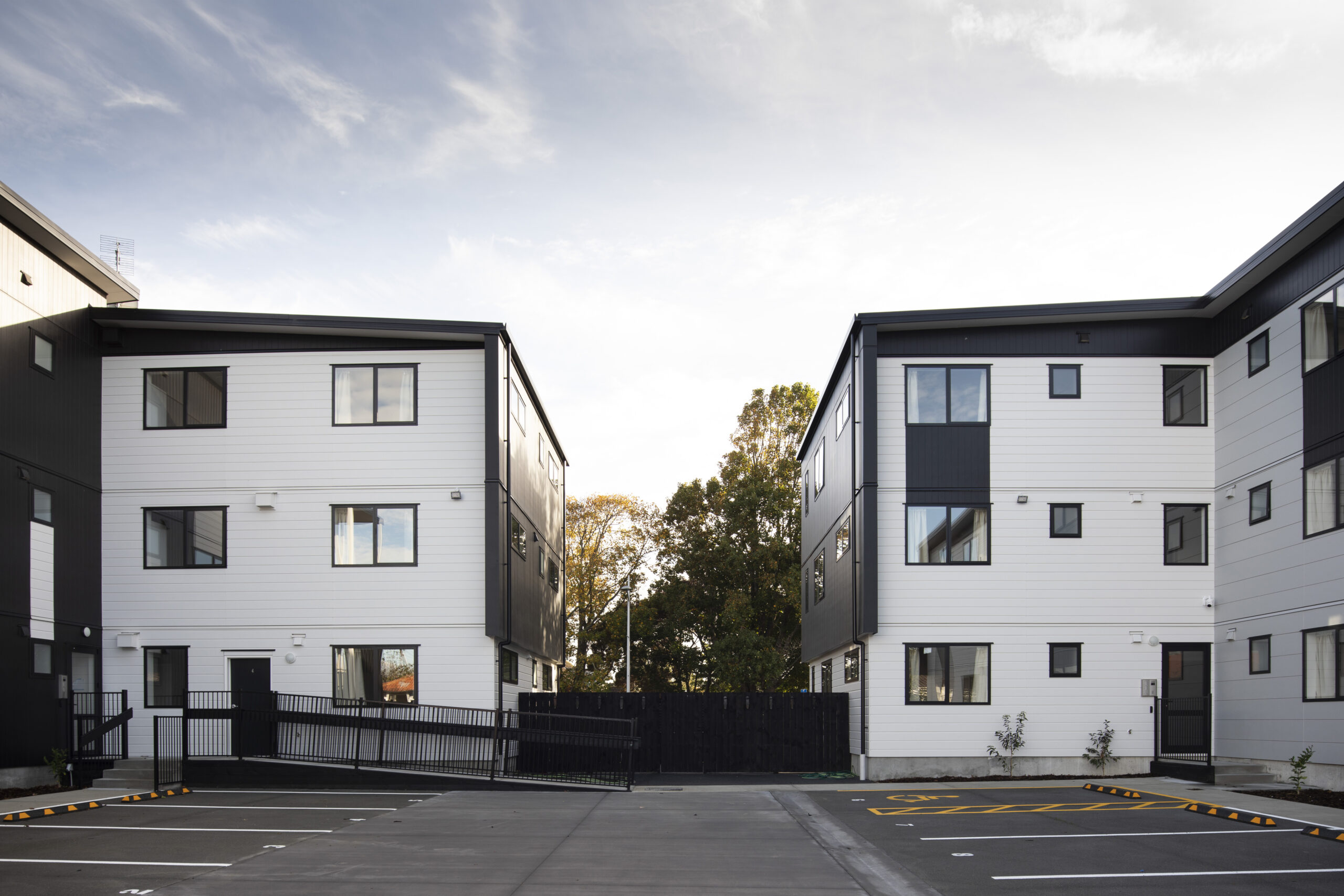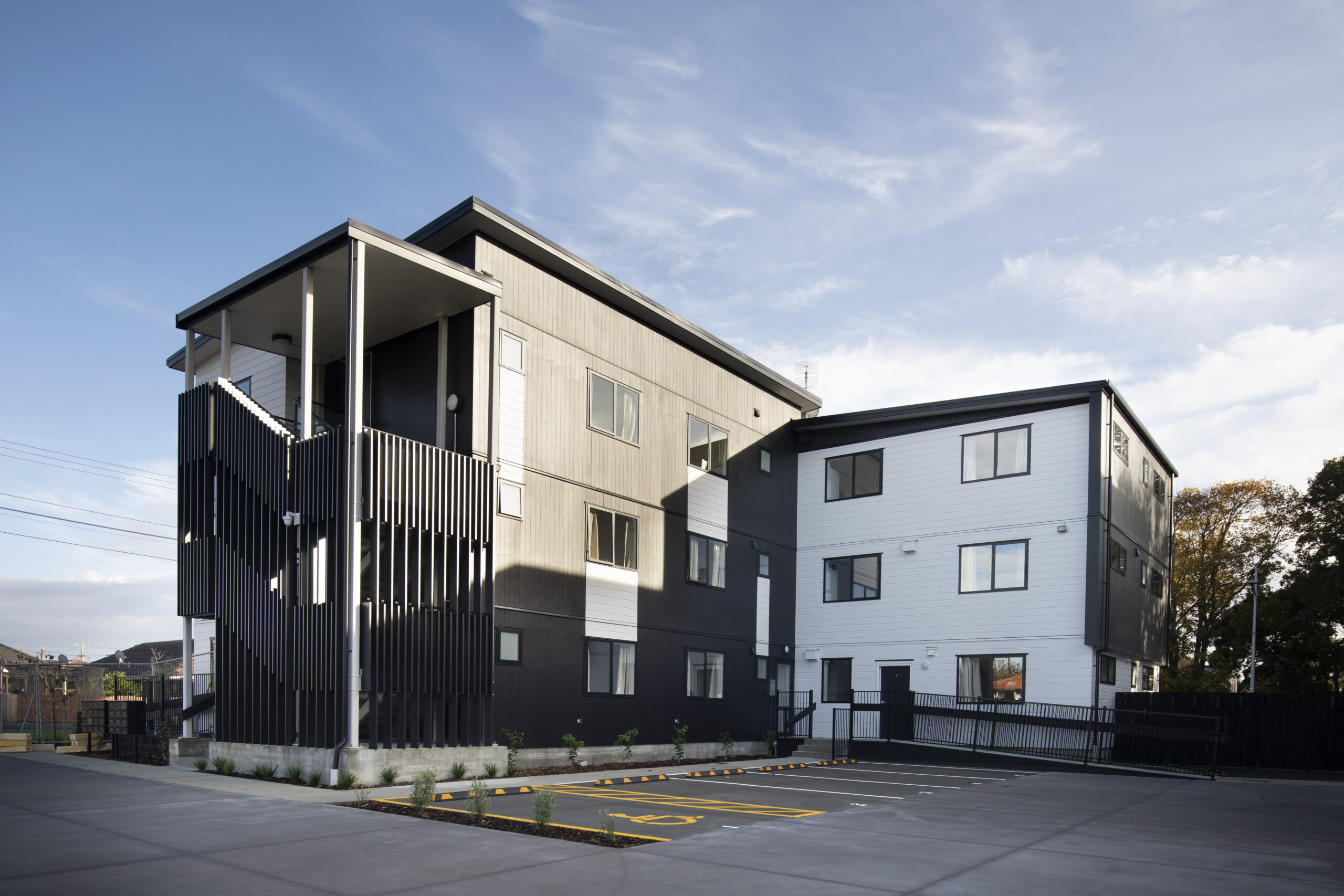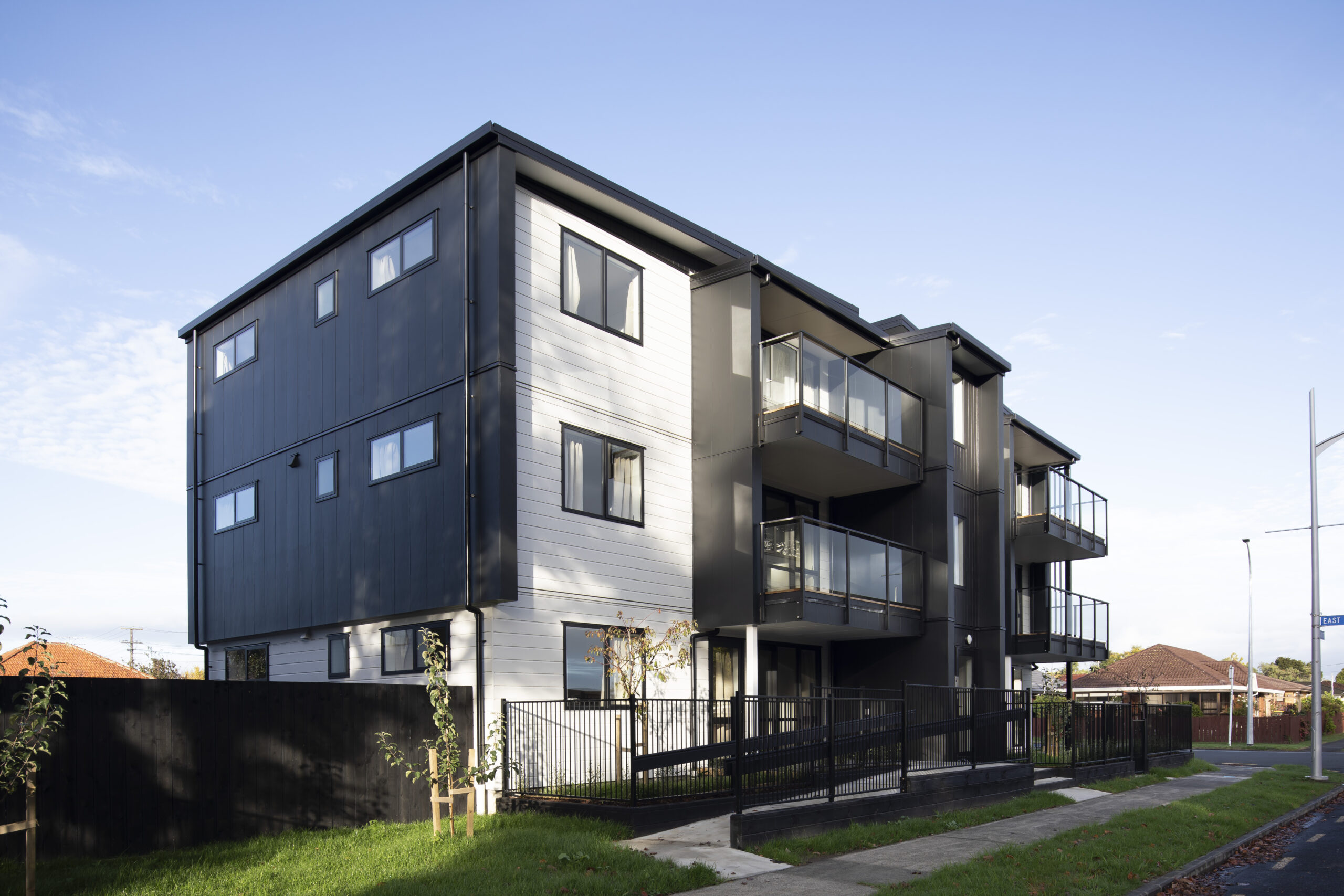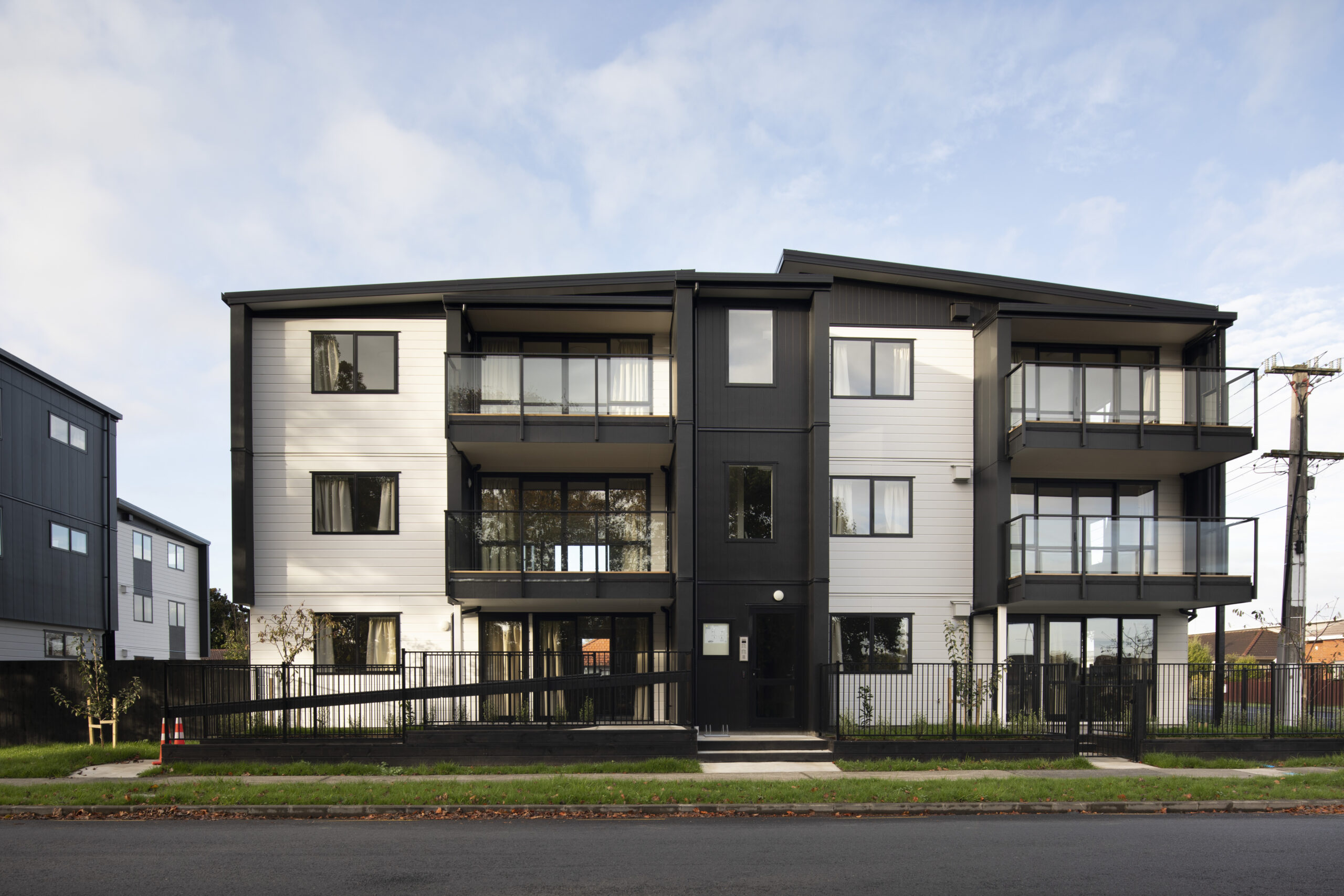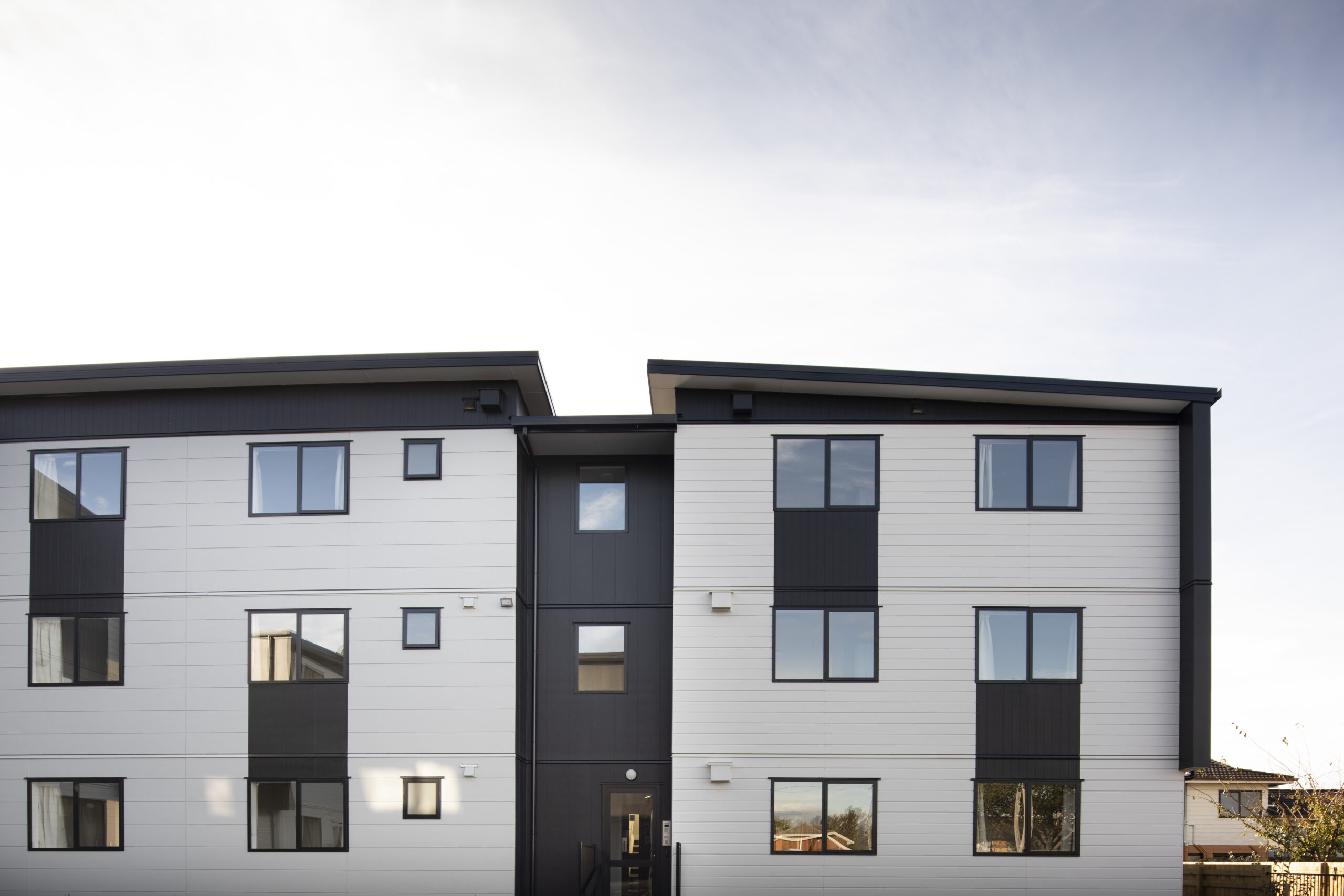 WALK UP APARTMENT DEVELOPMENT
Phoenix Property
Situated in Papakura – two existing houses were replaced with a new walk up apartment development consisting of 27 new units.
Built by GJ Gardner Franklin / Papakura.
BDG Architects were engaged to develop building consent documentation from the resource consent completed by A Studio Architects.
The super structure was formed utilizing timber frames, timber cassette floors and steel portal frames. Due to poor soil conditions the building was required to be as light as possible.
The freestanding staircase was formed from precast concrete, steel frames, glass balustrades and wrapped in louvres.
BDG completed Developed Design & Building Consent. Construction completed mid 2021.