Roskill South Development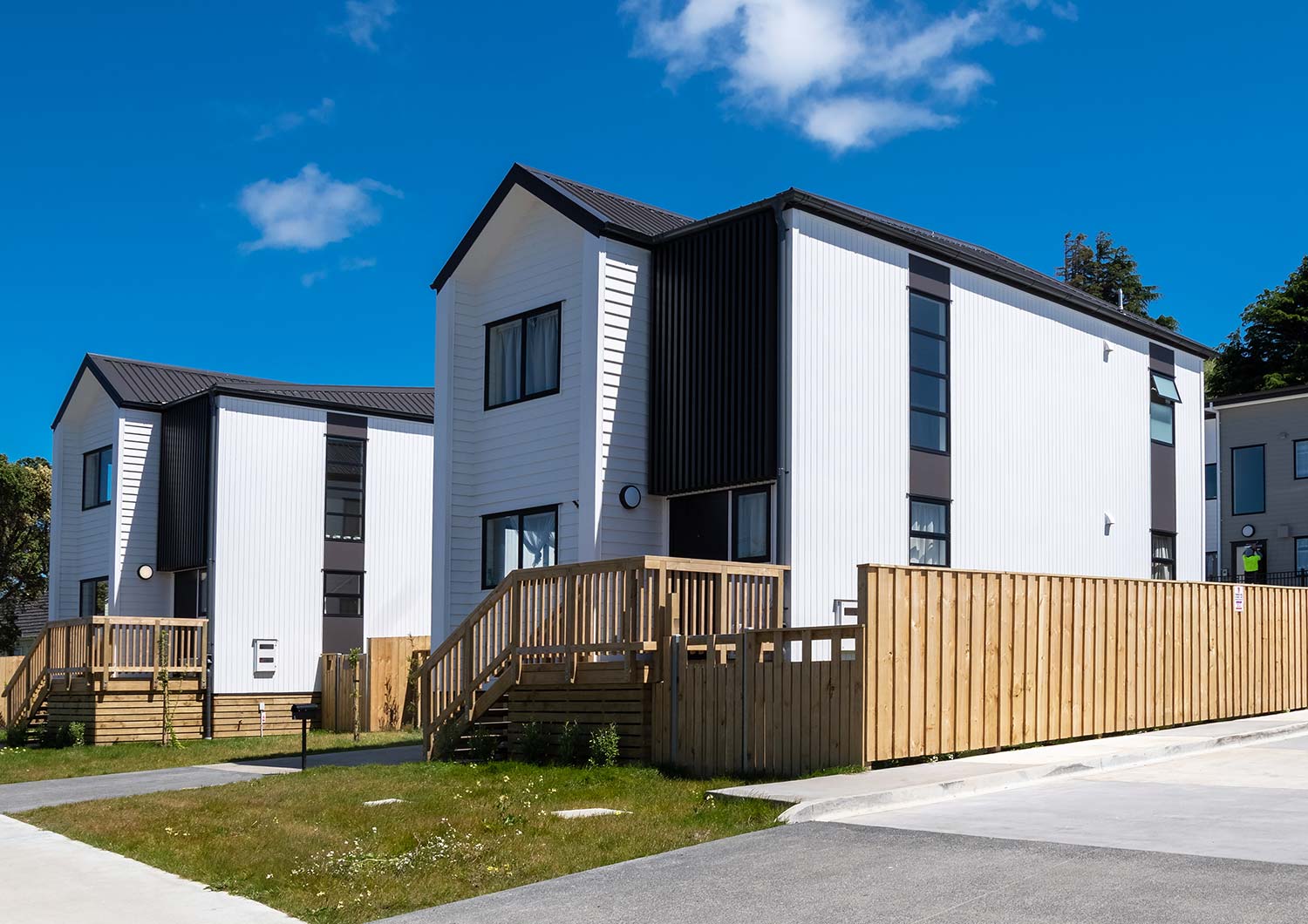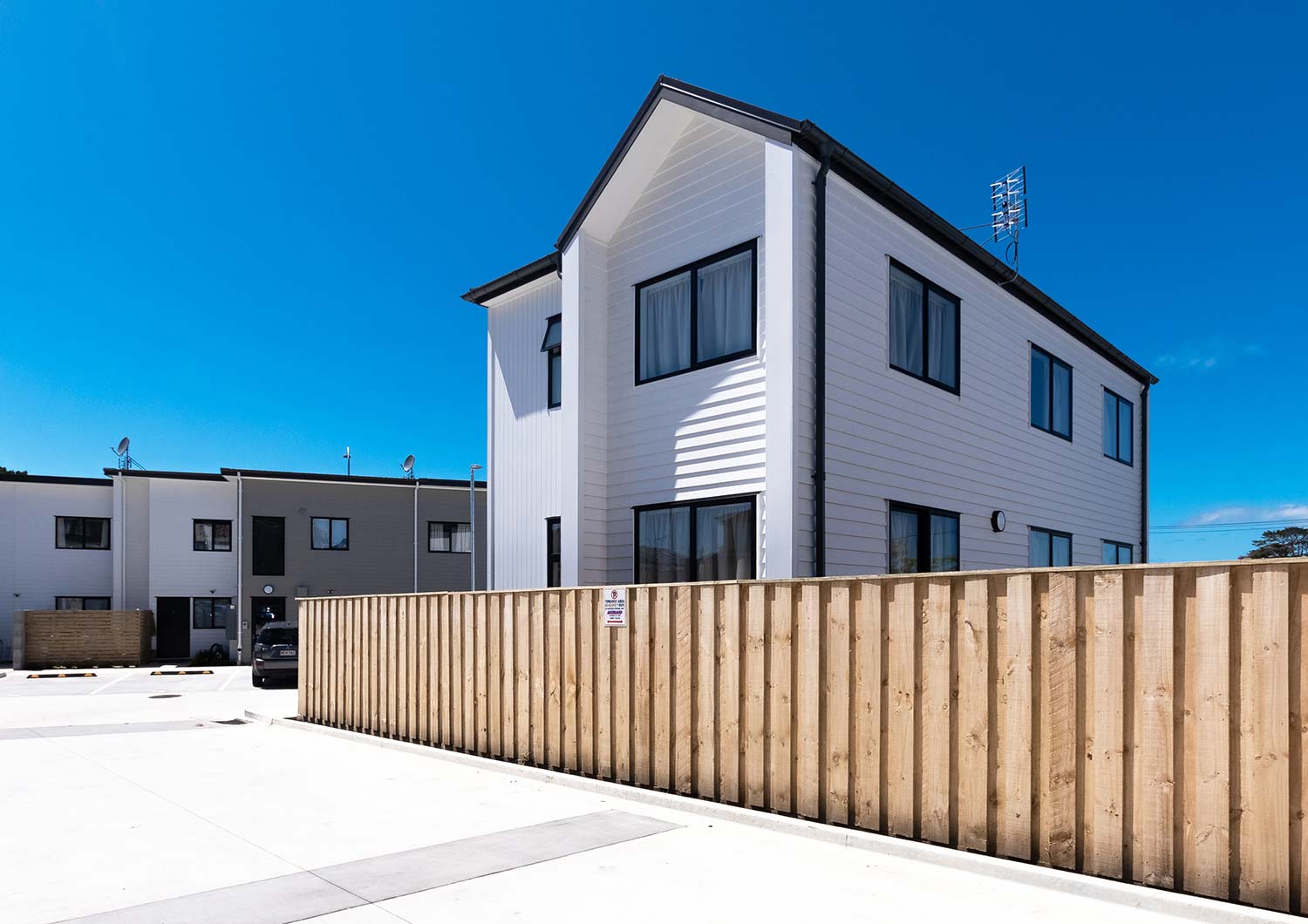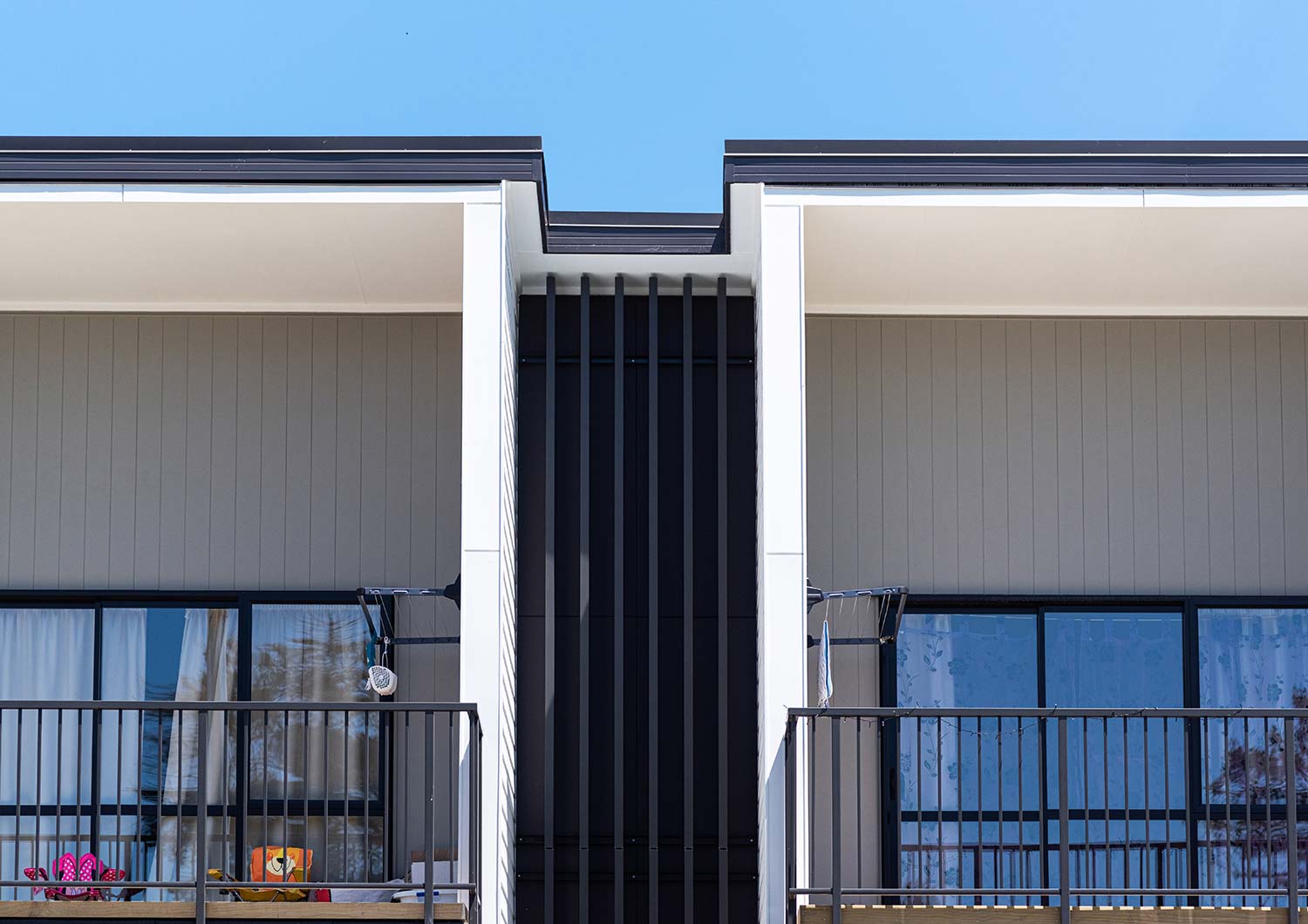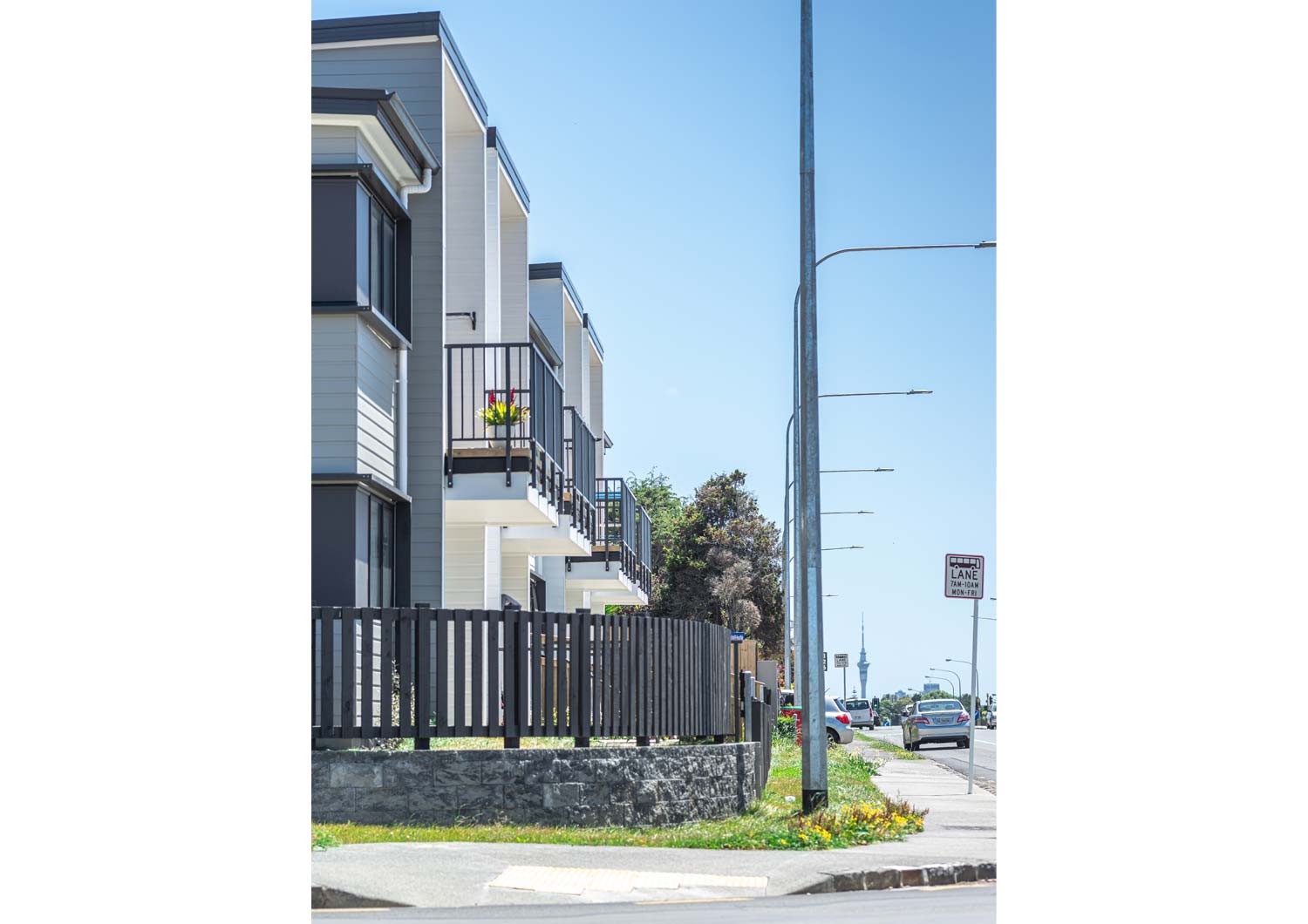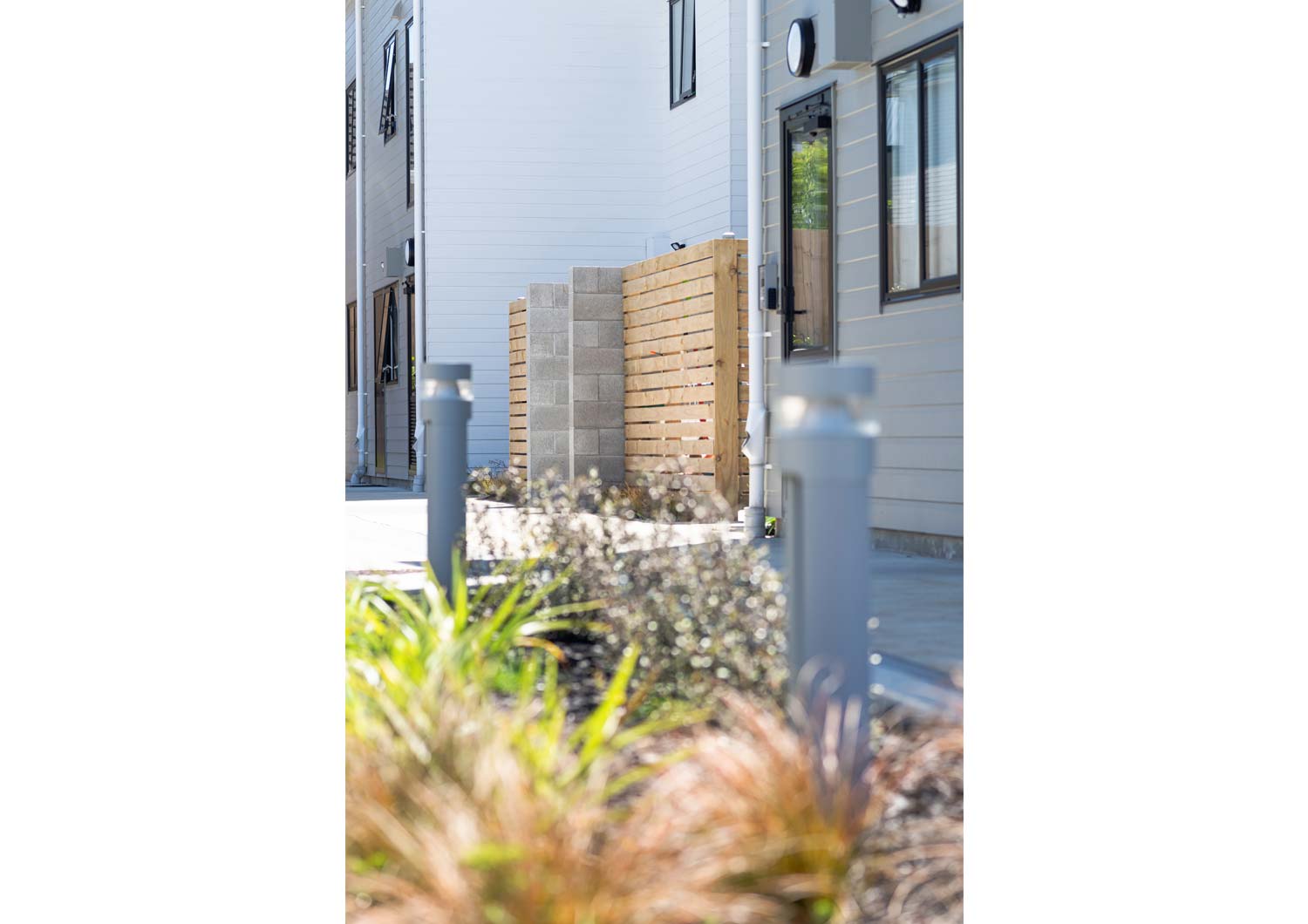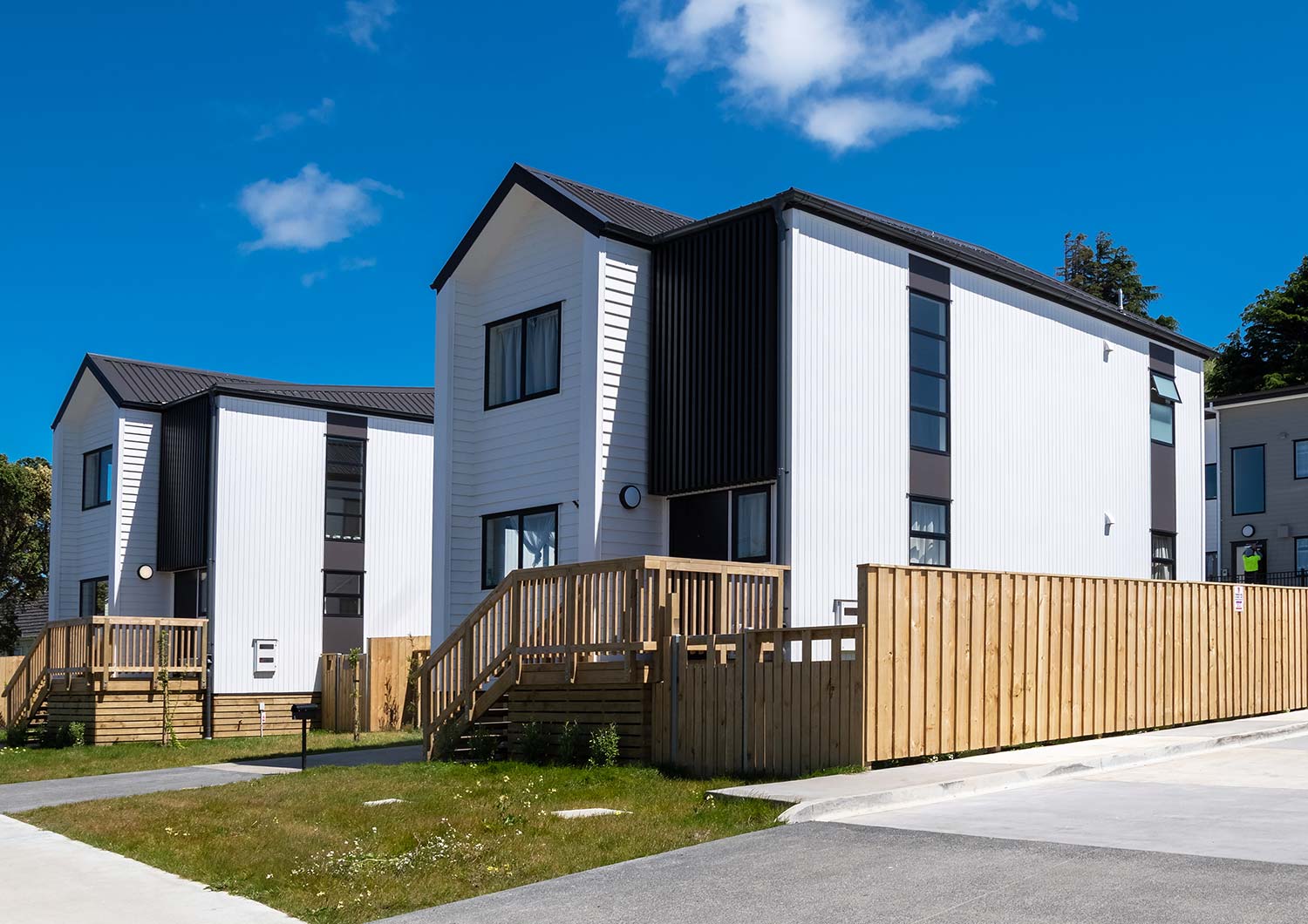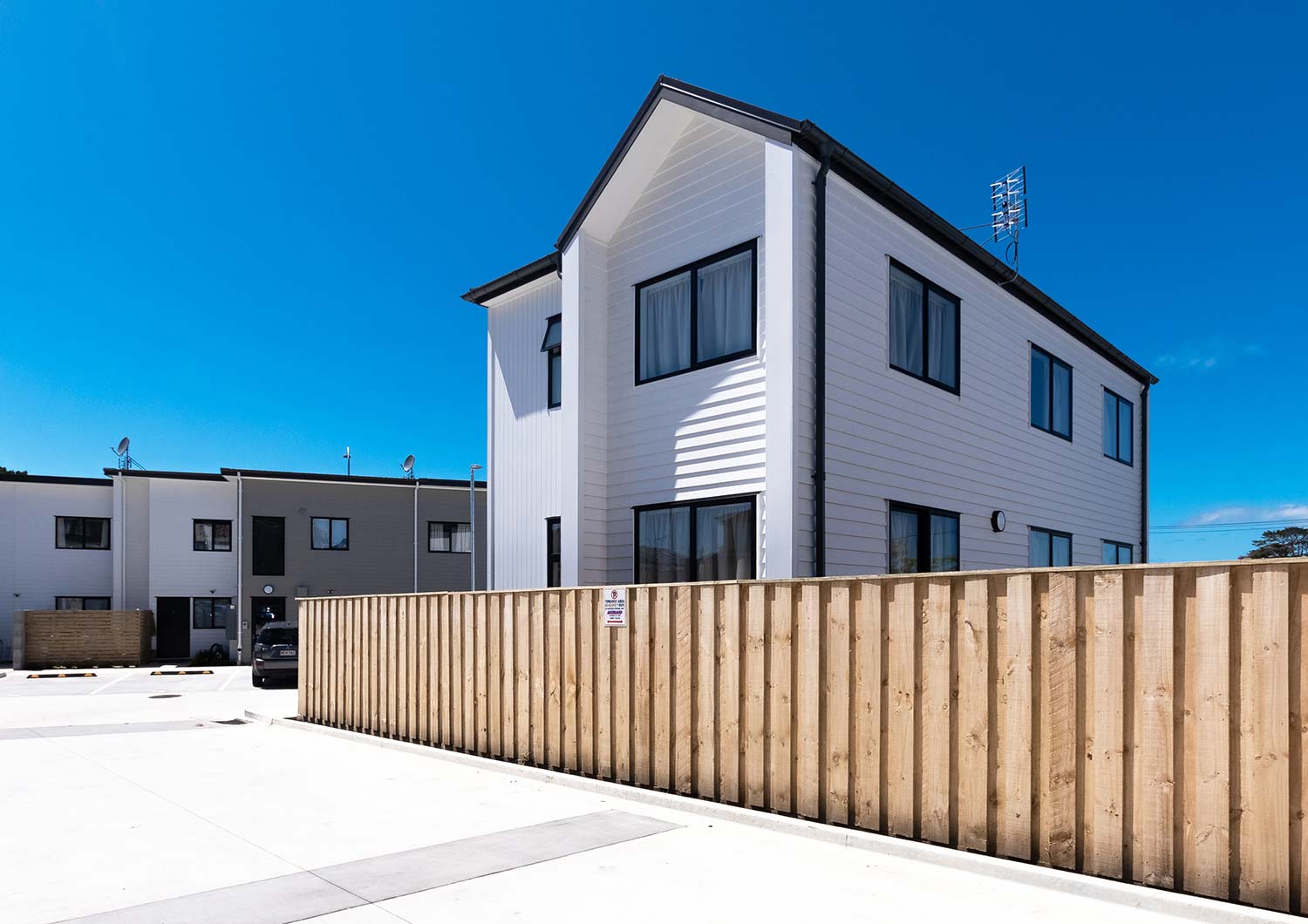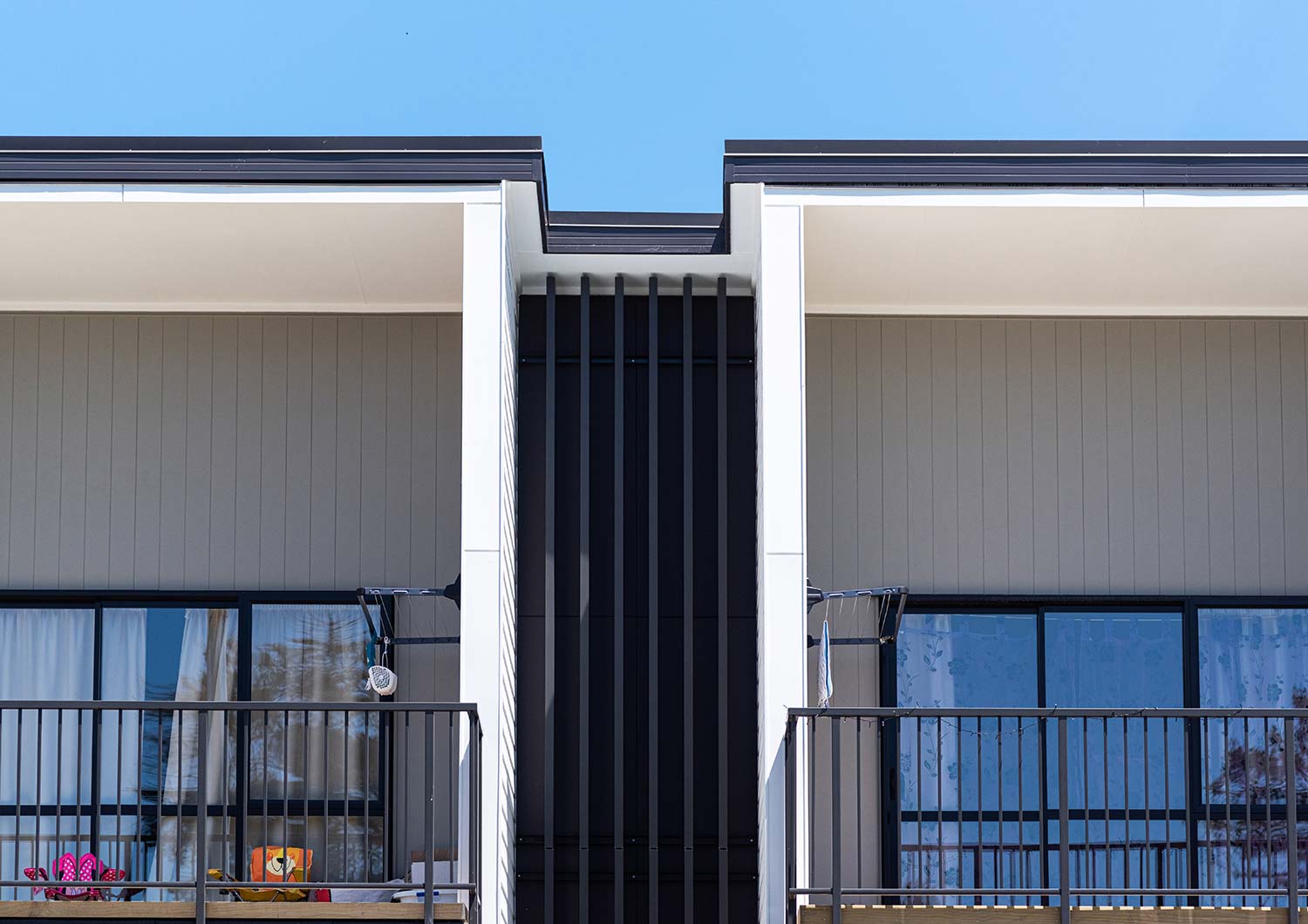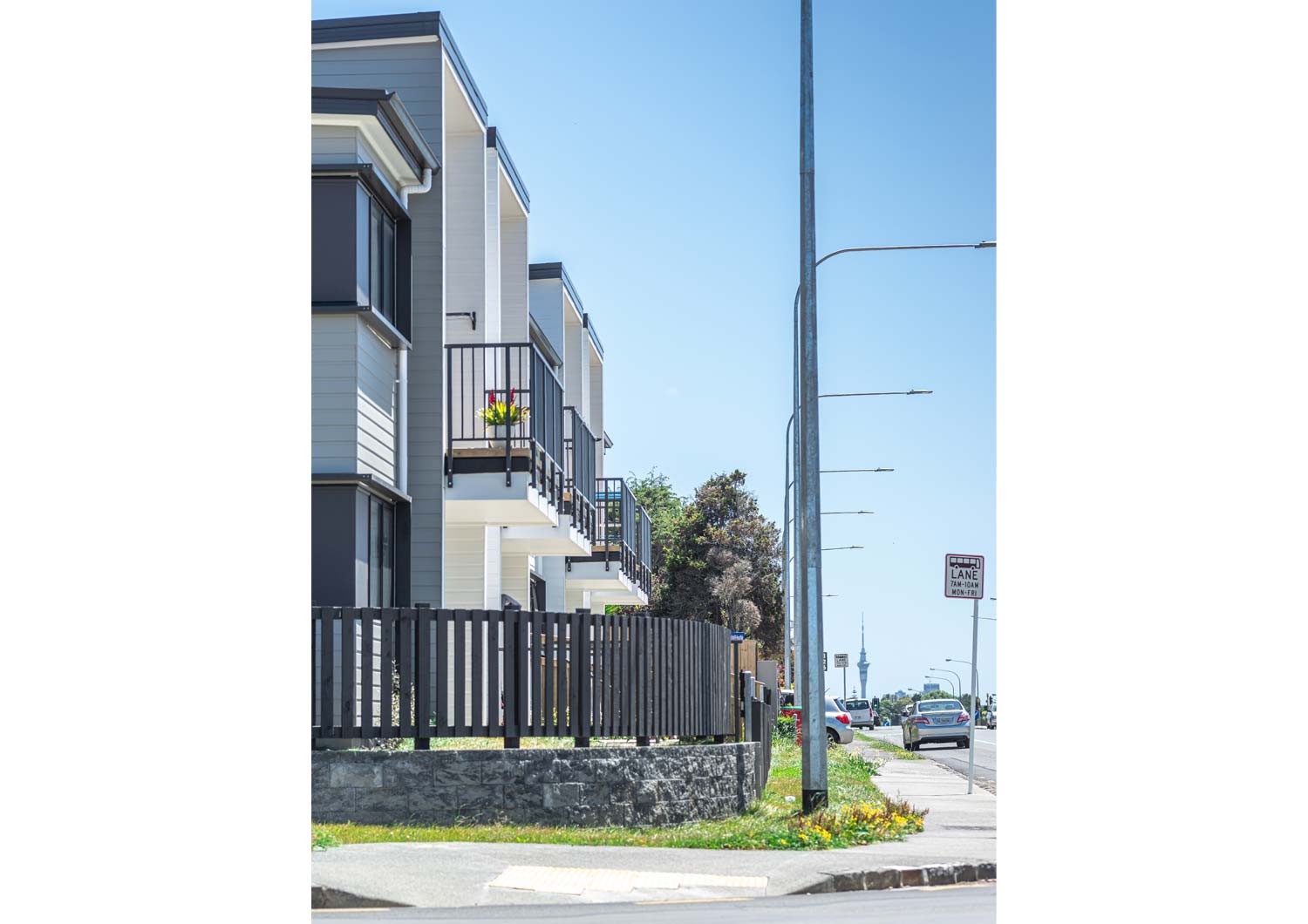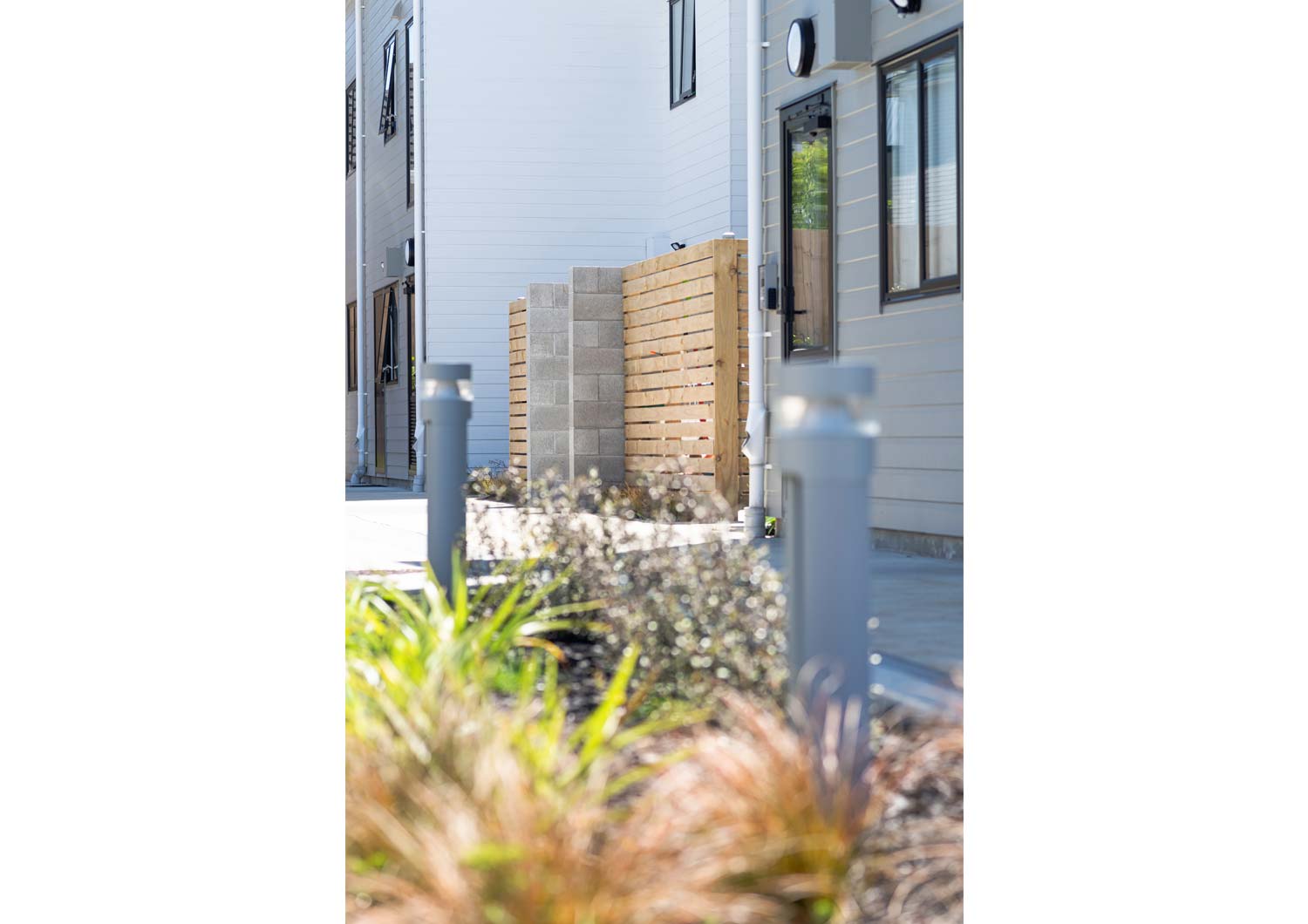 ROSKILL SOUTH
DEVELOPMENT
The vision for this scheme, located in Mt Roskill, is to increase the density and quality of the housing while providing better amenity such as parks, improved infrastructure, and connection with the planned light rail. The development is replacing 260 state houses, with approximately 900 houses – 300 of these being state houses, and 600 being 'affordable' and market houses.
BDG Architects worked in conjunction with Isthmus for HLC and Kianga Ora to develop a masterplan 5 super lots as part of Stage 1A. This masterplan consisted of a 60 units in standalone, duplex, terrace and walk up apartment format. The project then developed onto resource consent, landscape design, marketing images and plans. Kianga Ora wanted to develop a typology plan that can be replicated throughout the Roskill South development. This consisted of 4 typologies that could then be paired to form various formats as required.
BDG Architects were engaged by Kianga Ora to undertake the building consent documentation for SB08 (1-3 Youth Street and 1151 Dominion Road, Mt Roskill). This site specifically involved the removal of three existing dwellings which was replaced by 16 new units and houses by using the land more effectively. Kianga Ora engaged Precision Construction to complete the construction. BDG Architects integrated Precision Construction's knowledge and methodologies to ensure a quick and cost-efficient build was achieved. Build cost was $2.5m with a construction duration of 5 months.
This site was sensitive being in the foreground and foot of Tupuna Maunga which triggered consultation with Tupuna Maunga Authority. Through careful colour selection, landscaping and site interaction leading to the foot of the mountain, the Tupuna Maunga Authority were satisfied the development assisted the balance between being recessive at the foot of Maunga yet still visually frame the key corner site.
Design / key ideas of the SB08 apartments:
Framed windows with cladding variation inserts for façade articulation, framed wing walls to balconies to establish privacy while highlighting outdoor living spaces, cladding selection of horizontal weatherboard to fit within the surrounding character, low pitched roofs developed to maximise height within the apartments while orientated to ensure sun direction is maximise to key outdoor spaces.
Design / key ideas of the SB08 houses:
Broken up claddings and colours on flat facades to create visual interest, cladding selection and colour of horizontal weatherboard to fit within the surrounding character, vertical feature louvres emphasizes the entry to the house while addressing the street visual appeal.
Design / Key Ideas of the SB08 site:
Minimal excavation was permitted due to being at the foot of the Maunga therefore typography was addressed within the building envelope or hard landscaping, apartments were orientation with outdoor living spaces to follow the sun path throughout the site, standalone houses are placed with living and outdoor spaces orientated north west, outdoor seated area with BBQ space, bike parking, large mass of driveway surfaces were broken up with colour and material variations, pockets of hard landscaping consisting of shrubs and trees to differentiate vehicle movements to pedestrian and surrounding buildings or spaces.