Orchard & Cherry Lane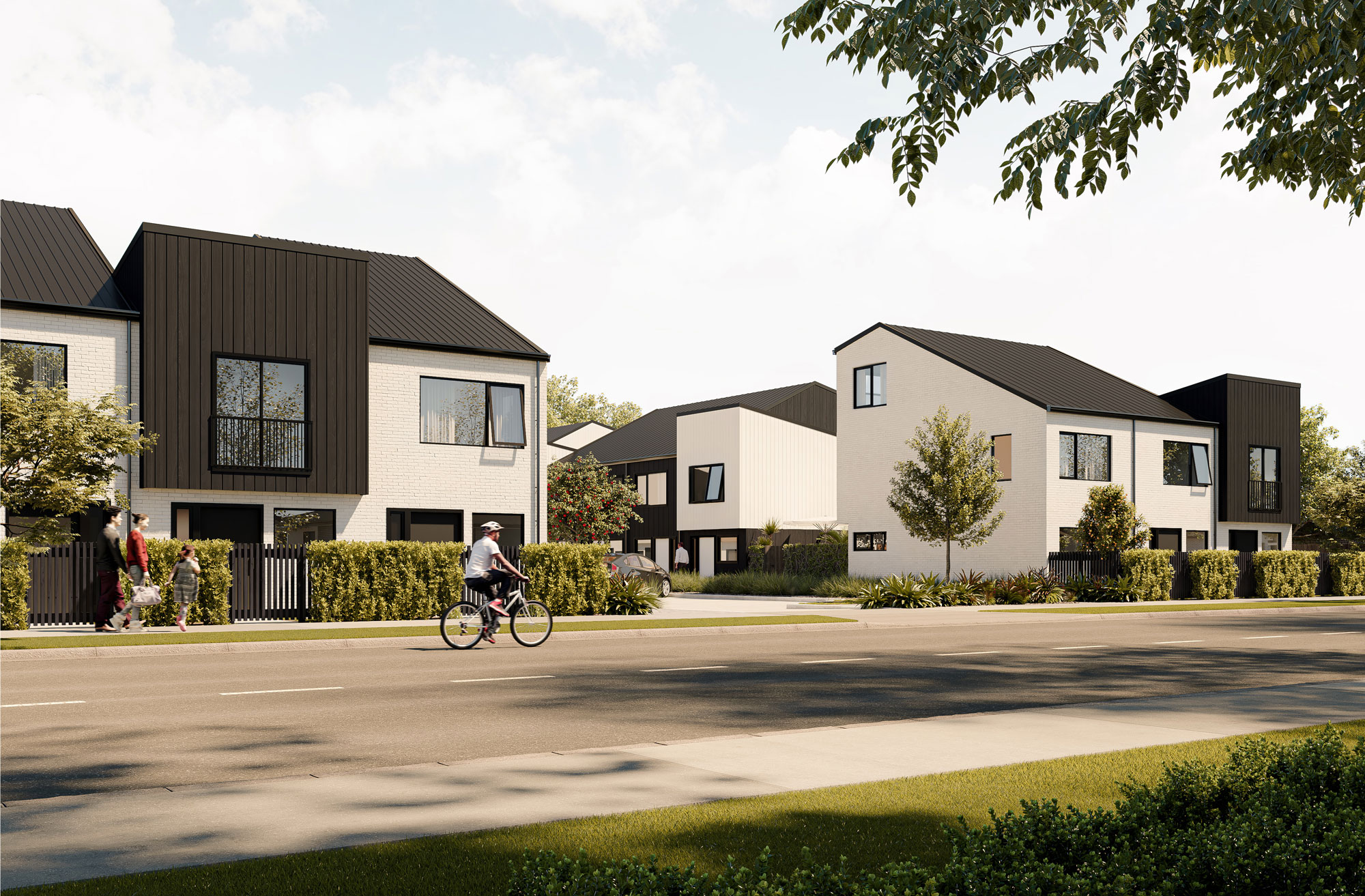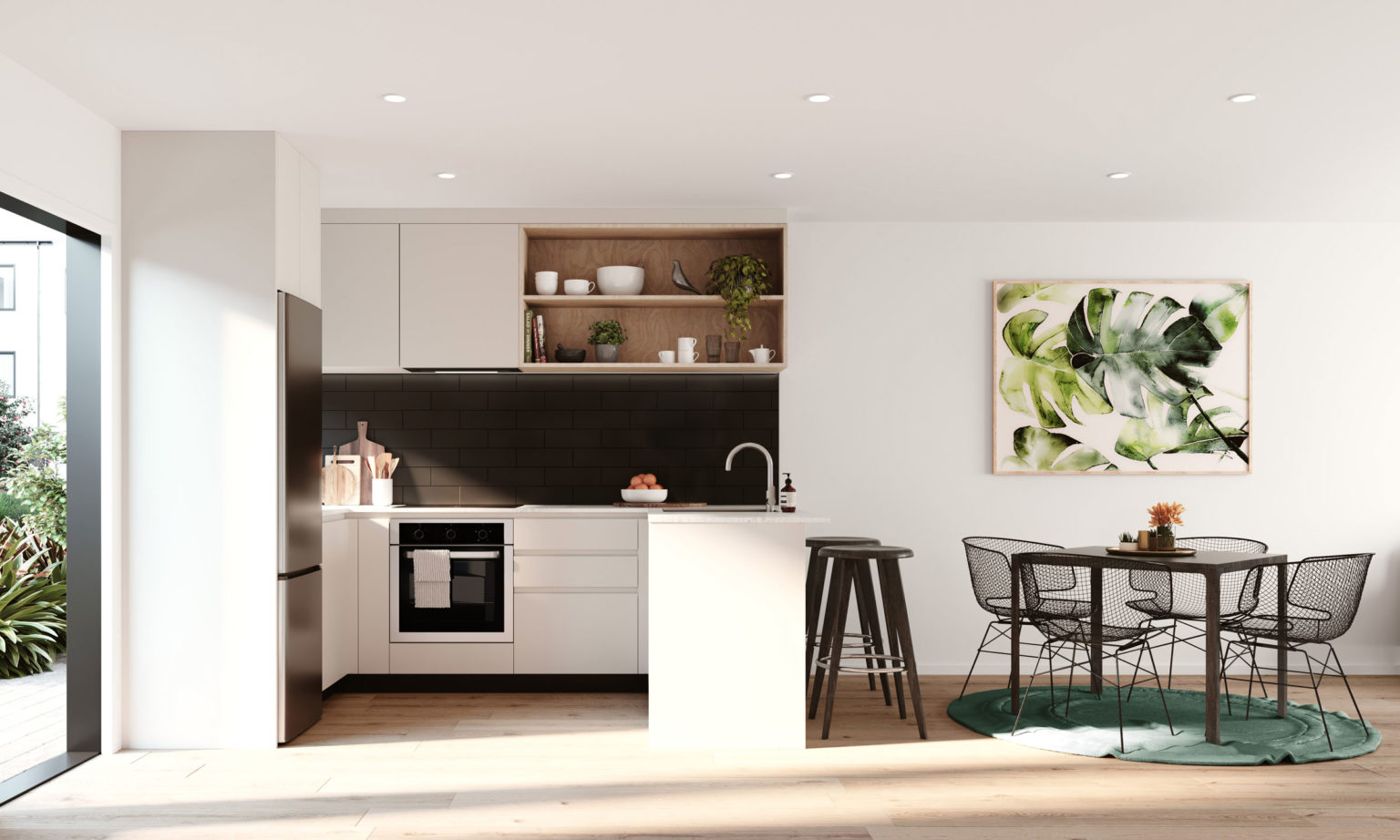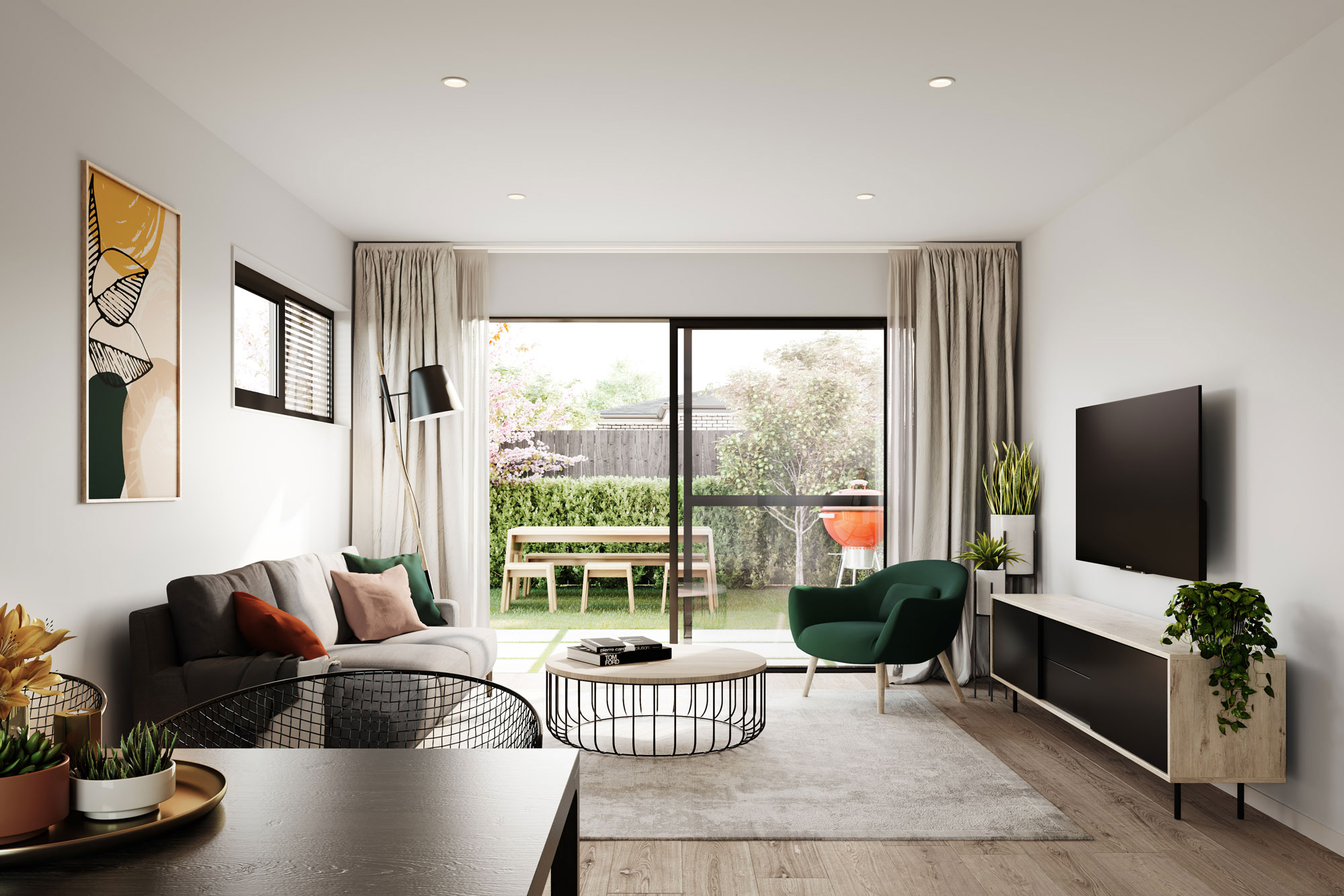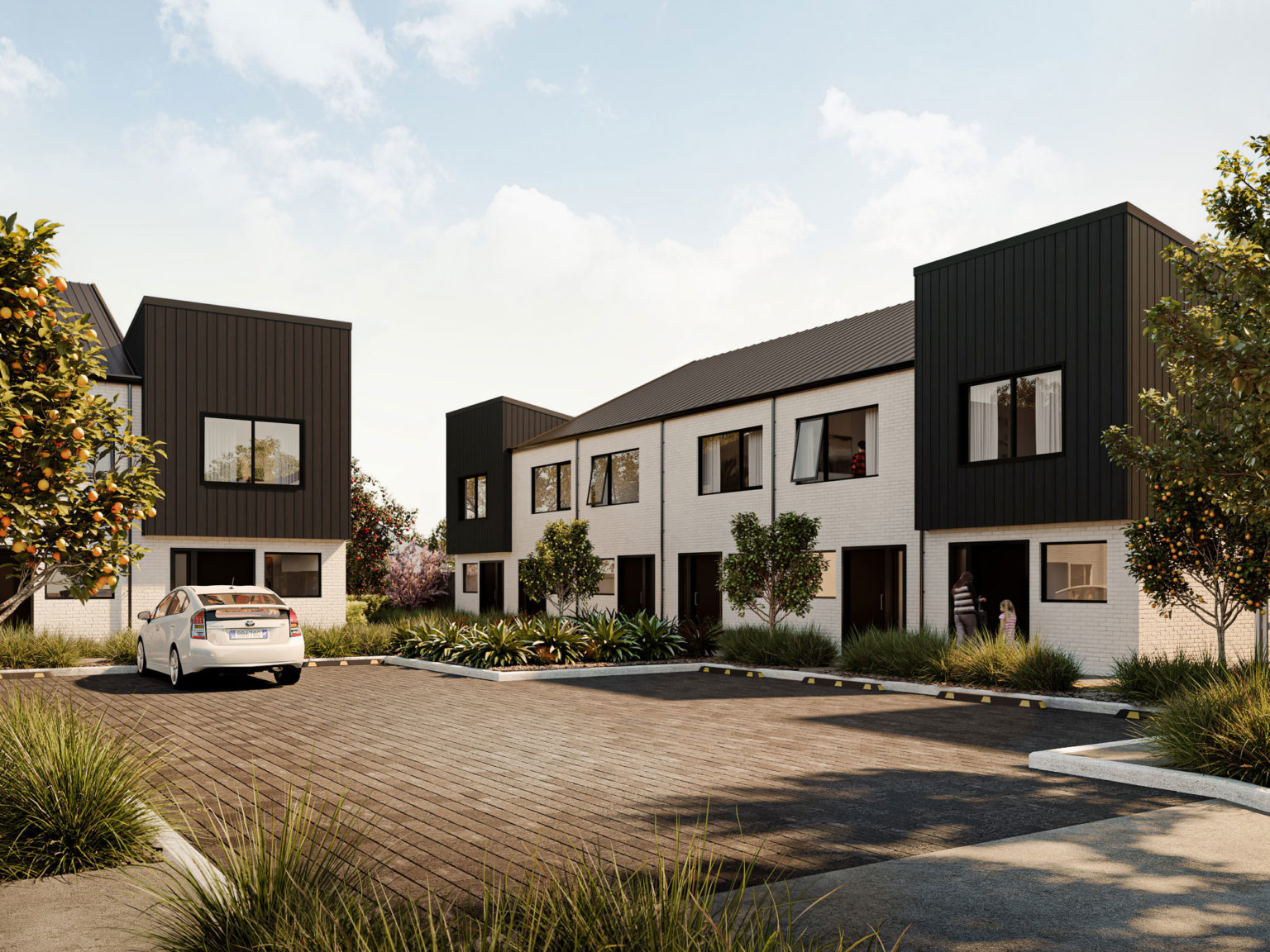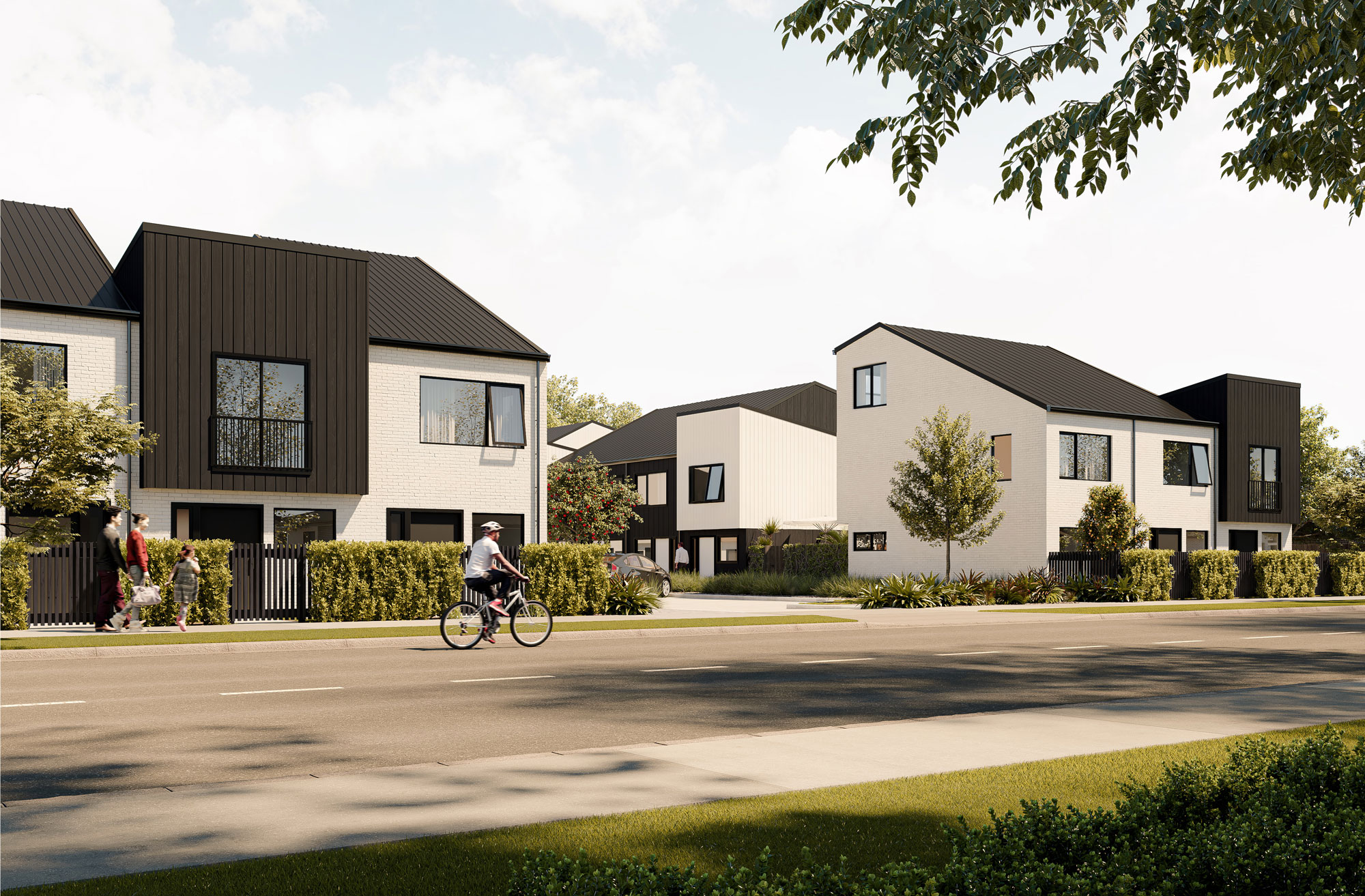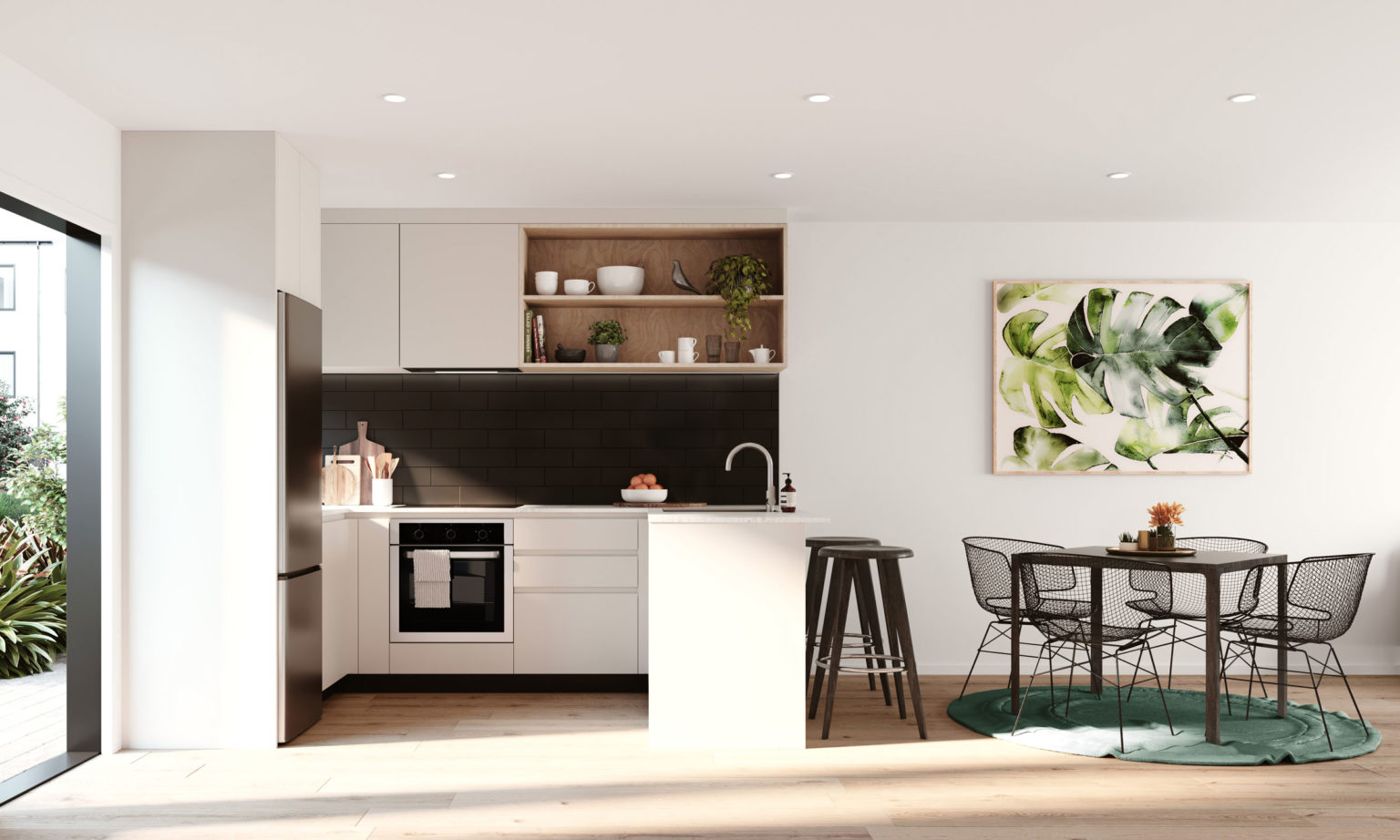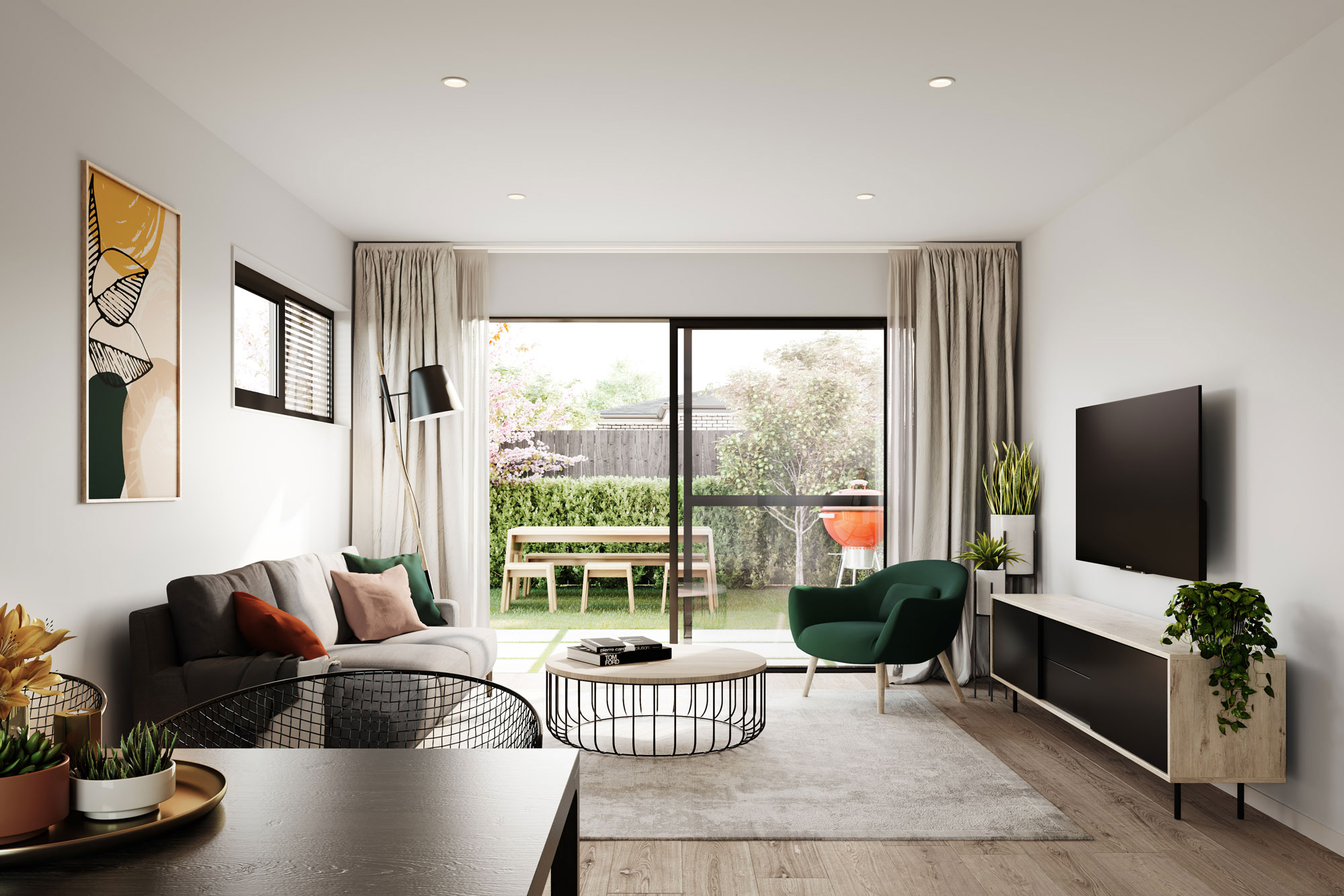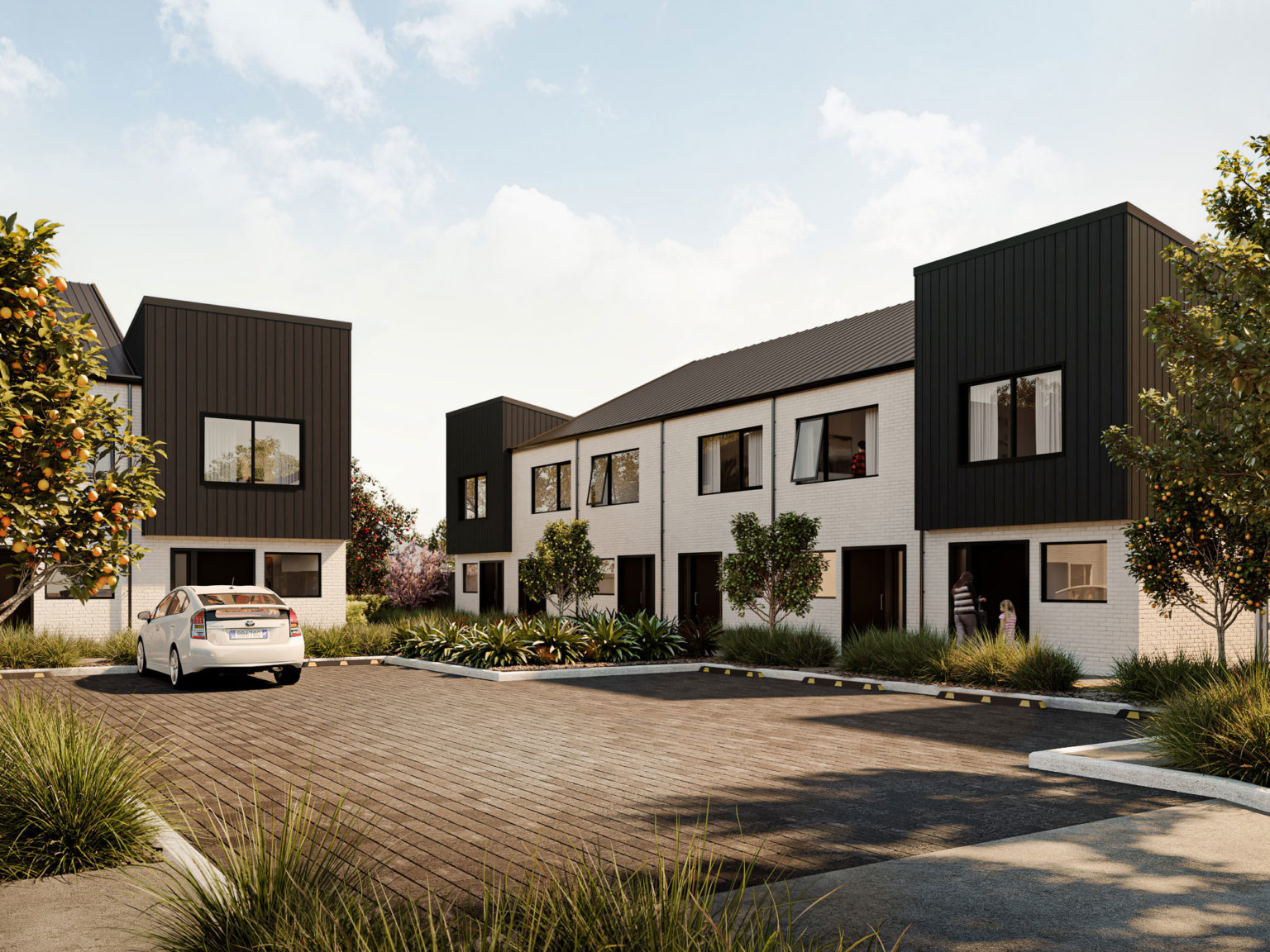 Terrace Housing Development
NKF & Co.
Orchard & Cherry Lane is a 72 unit development with a mix of two and three bedroom KiwiBuild and open market terraces.
The architectural form of the three bedroom terrace is derived from the third bedroom positioned in the upper level roof space. This is paired with the two bedroom typology which has the roof form in the opposing direction to create a sawtooth aesthetic.  The predominant cladding is brick veneer that anchors the base of the building and wraps the upper level front facades.  The vertical weatherboards create variation of colours and textures.  This juxtaposition is also reinforced by the stepped façade.
Resource consent completed by Phillips & Associates.
BDG completed Developed Design & Building Consent. Under Construction.