Mt Roskill Development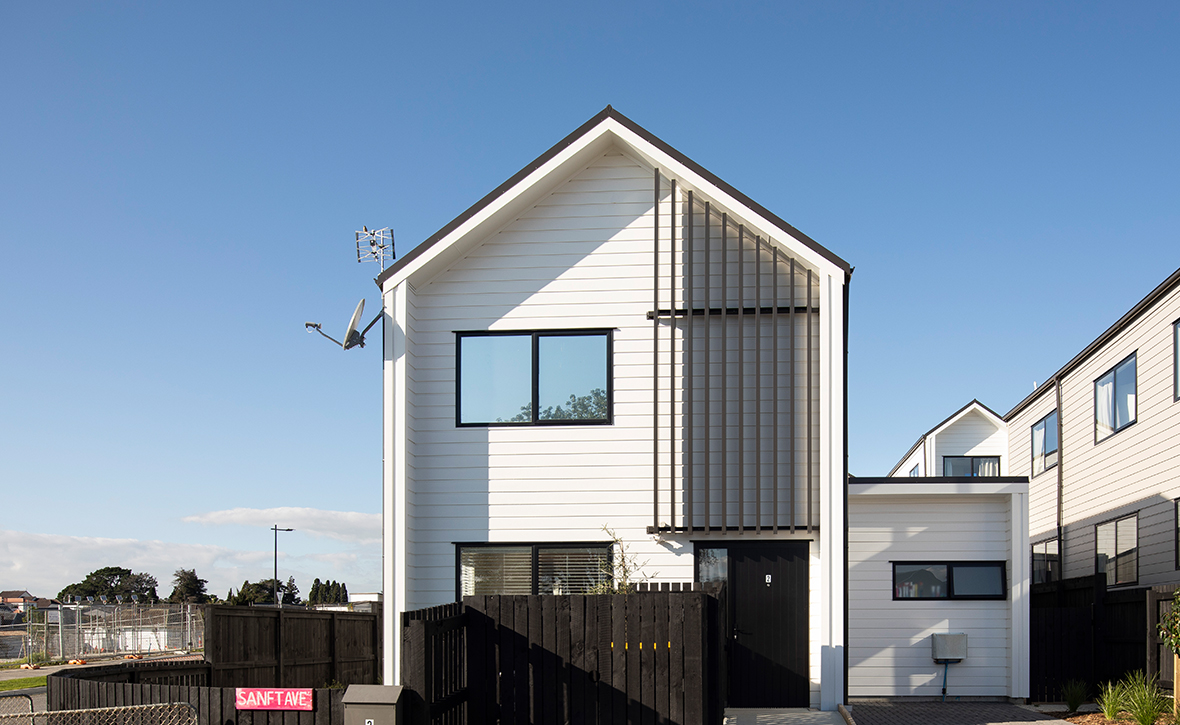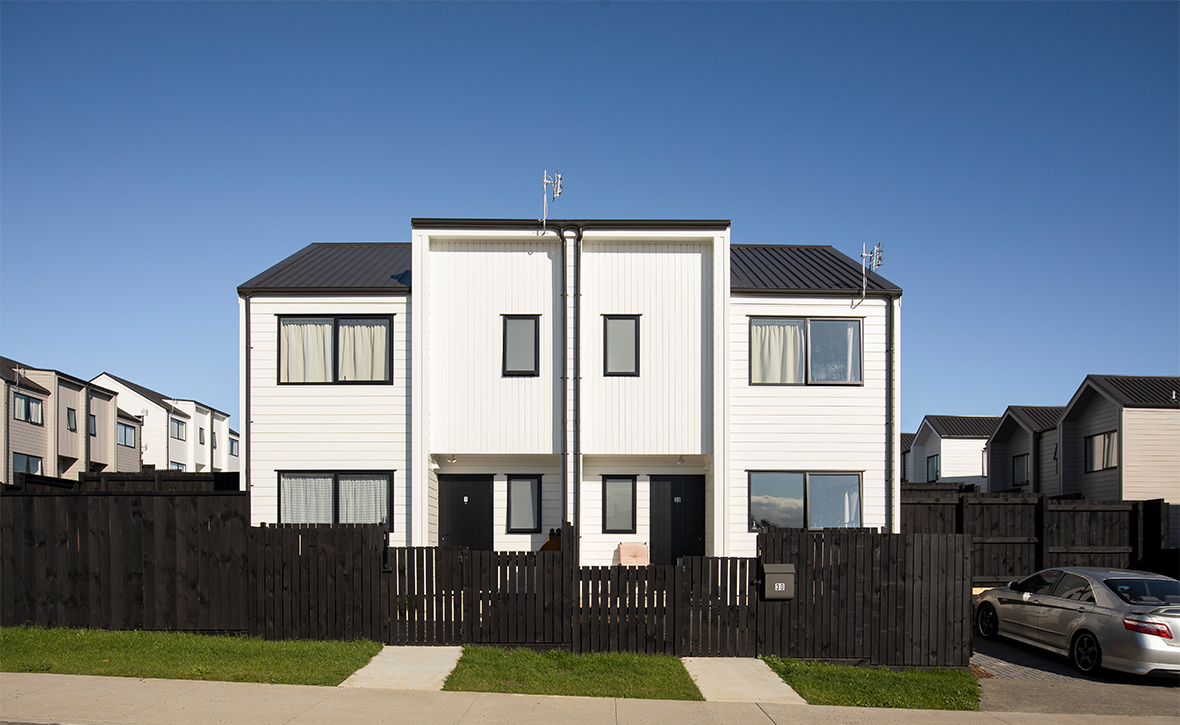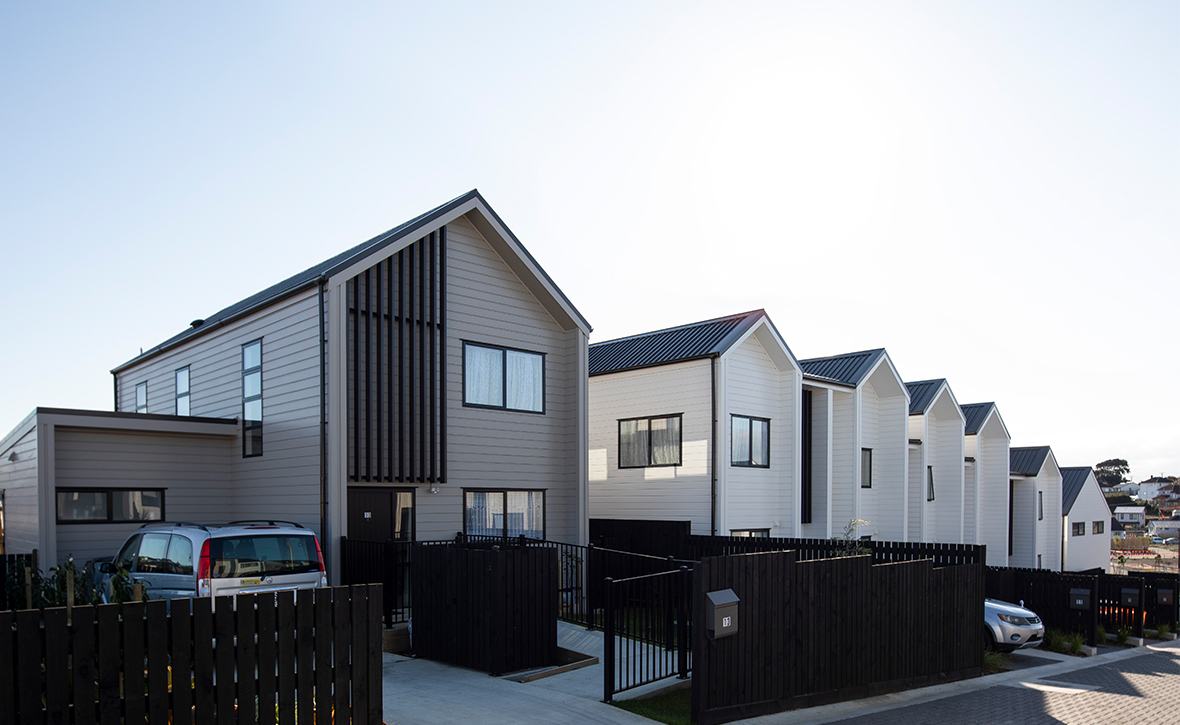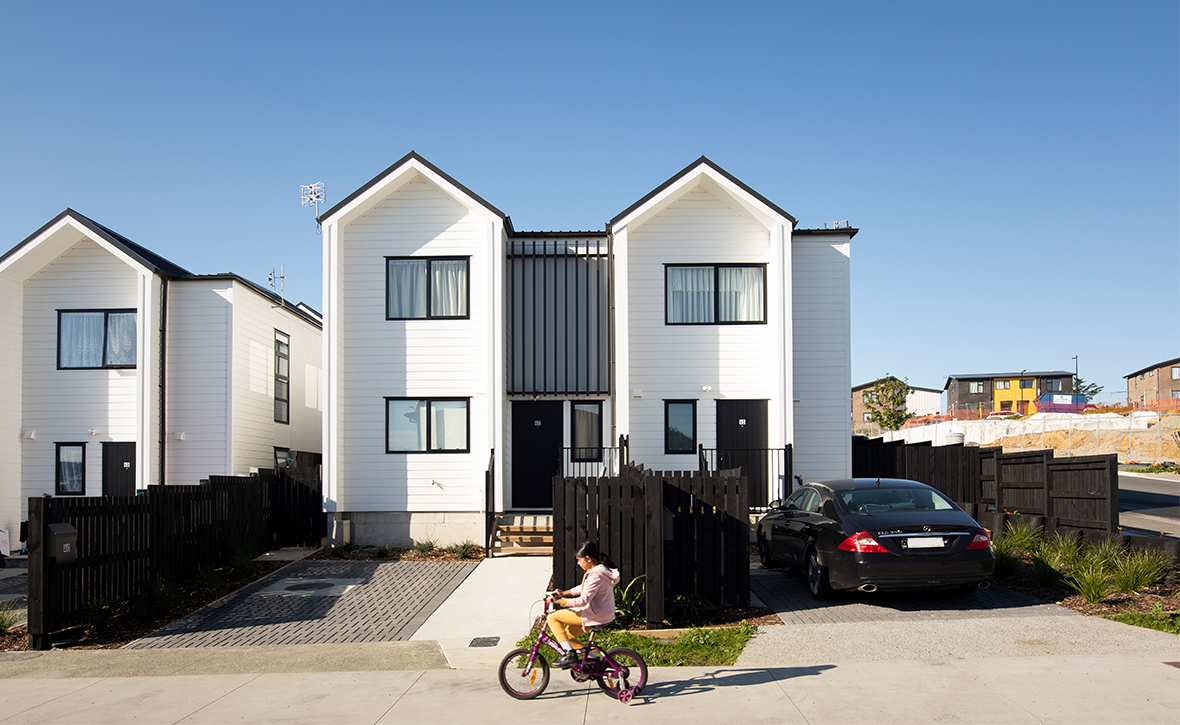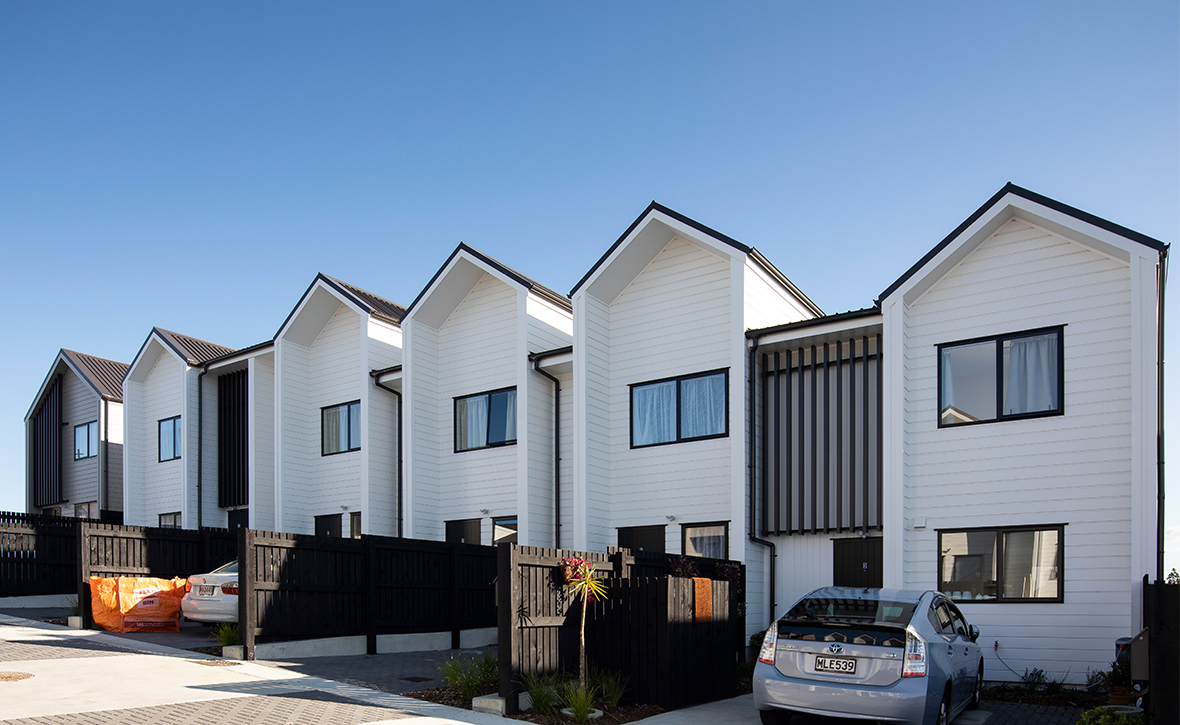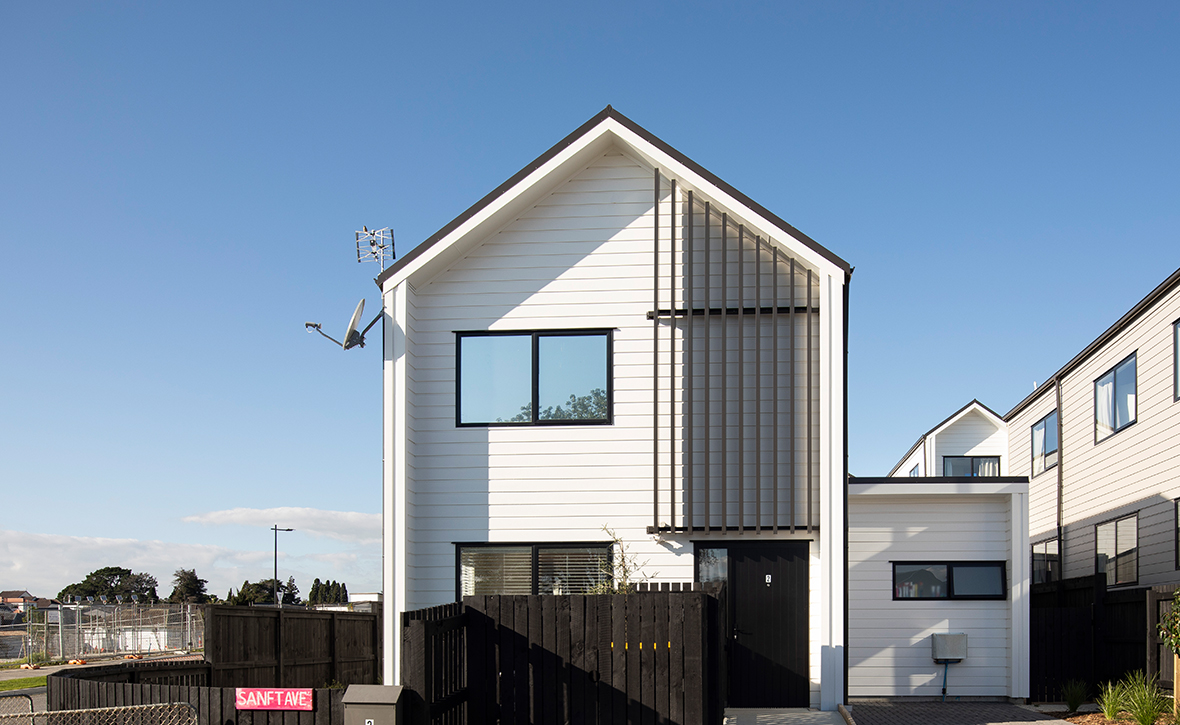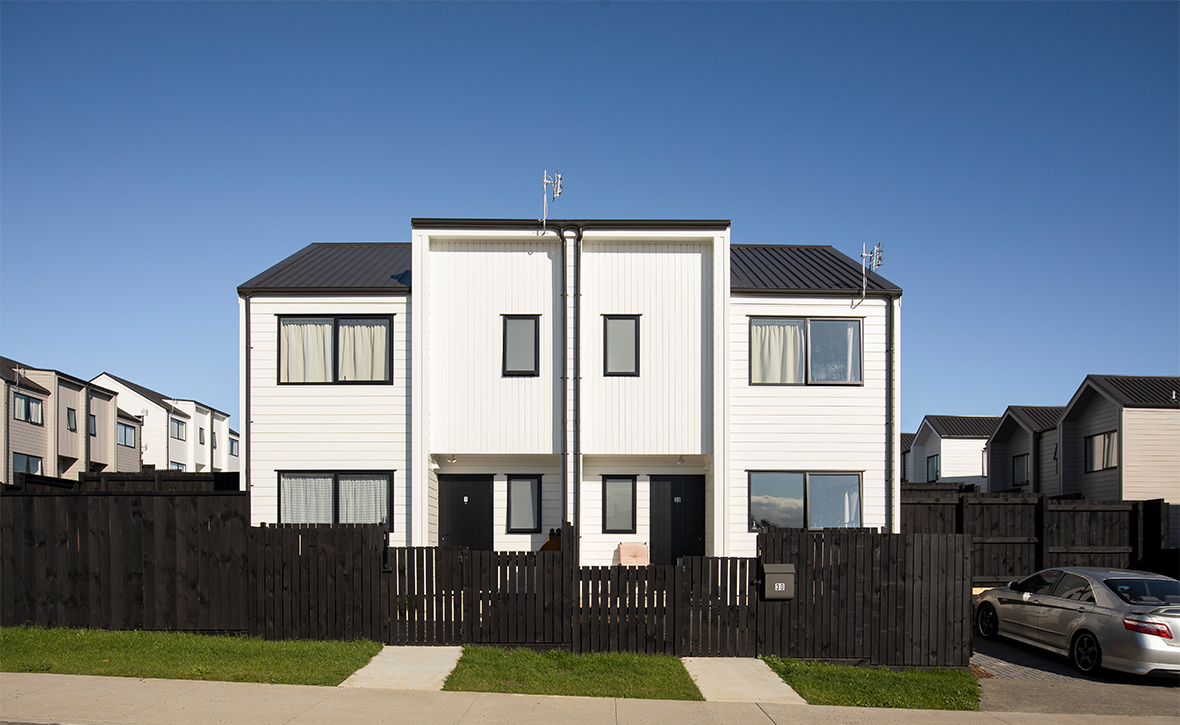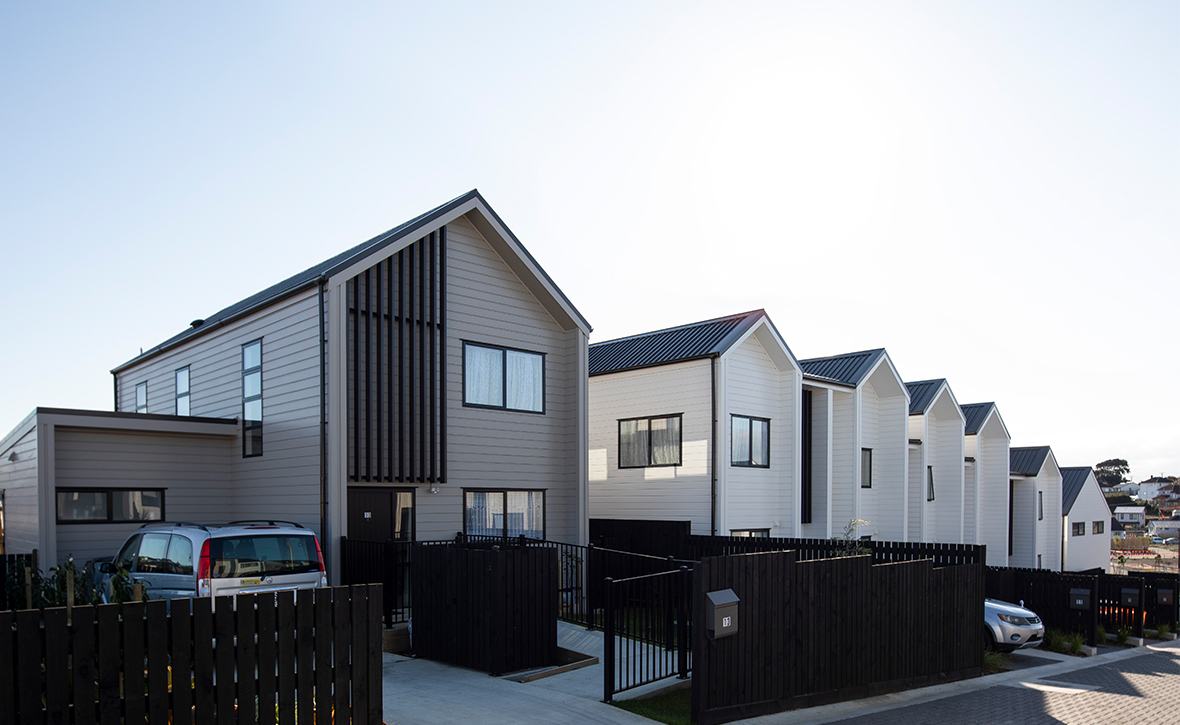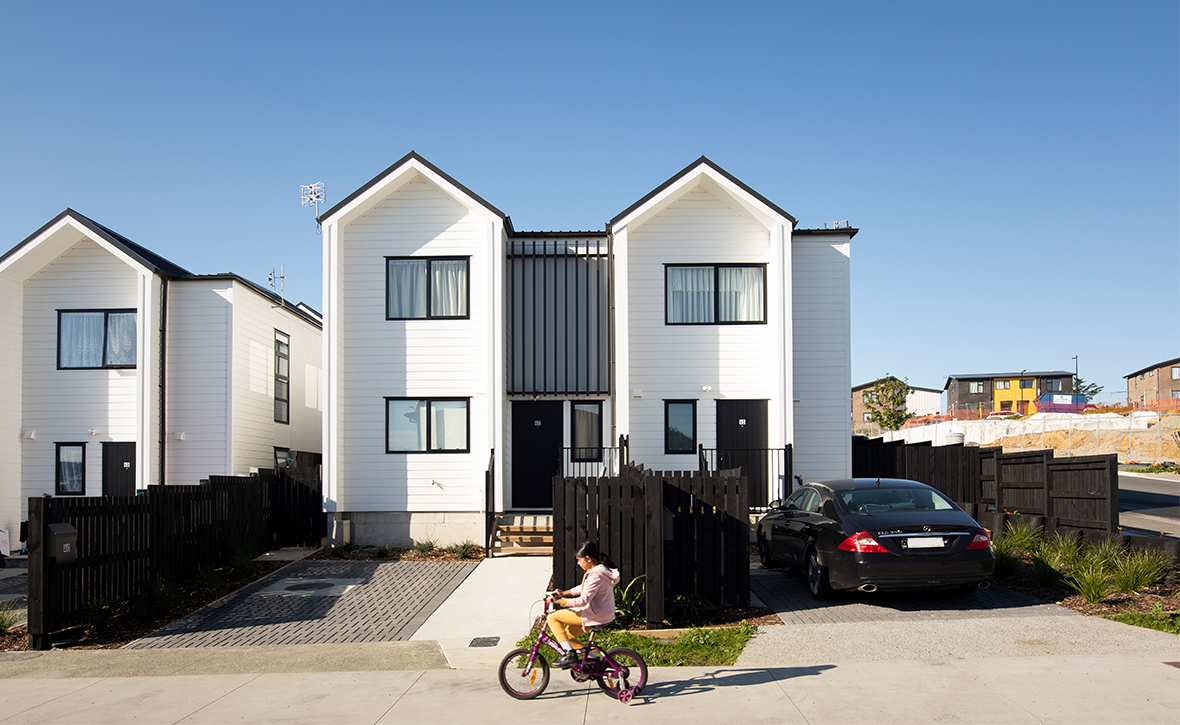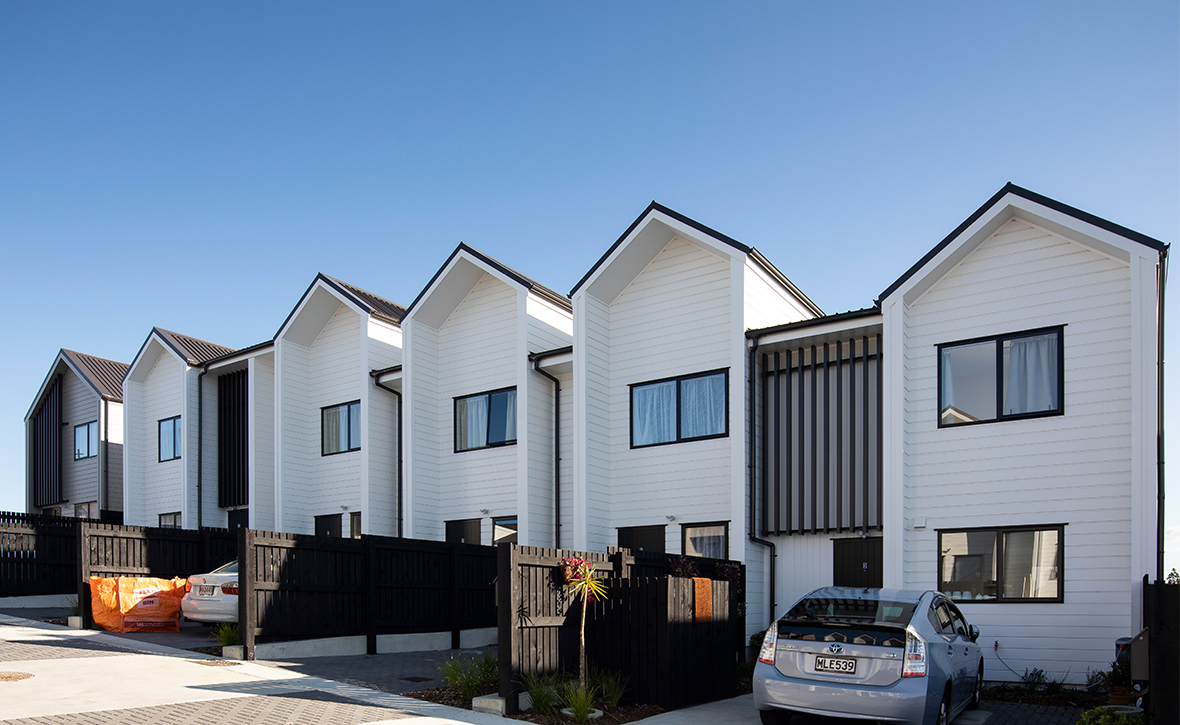 LARGE HOUSING DEVELOPMENT
HOUSING NEW ZEALAND CORPORATION & HLC
Situated over various sites in Mt Roskill – the new large suburban development consists of 10,000 new homes over a 15 year development plan.
Stage one focuses on 80 houses that will provide new high quality homes that cater for a range of social housing and KiwiBuild occupiers. With a mixture of densities available, the development ranges from standalone dwellings through to duplexes, terraced houses and walk-up apartments.
The proposed dwellings draw on the traditional state housing character of pitched roofs, horizontal weatherboards and selected monochromatic colour schemes. We have introduced vertical cladding's, louvres and framed feature boxing to associate a relationship between the traditional and contemporary architectural transition.
We have focused on the modular continuity within this development to meet the client's deliverable expectations of mid-2019. This required an extensive development of prefabricated details and rationalisation of dwellings to allow for an efficient and simple construction program. This is still while maintaining the client's standards to create liveable, warm and dry homes.
BDG completed Concept, Resource Consent, Developed Design & Building Consent. Construction expected to be completed mid 2019