Half Moon Bay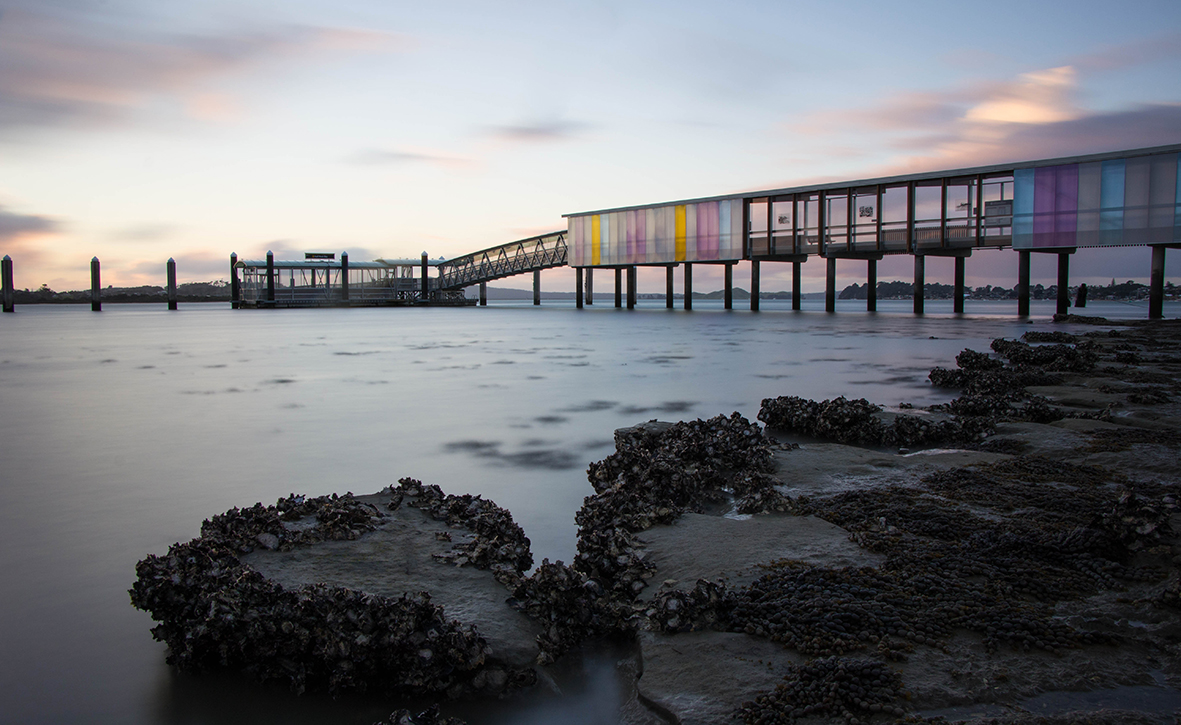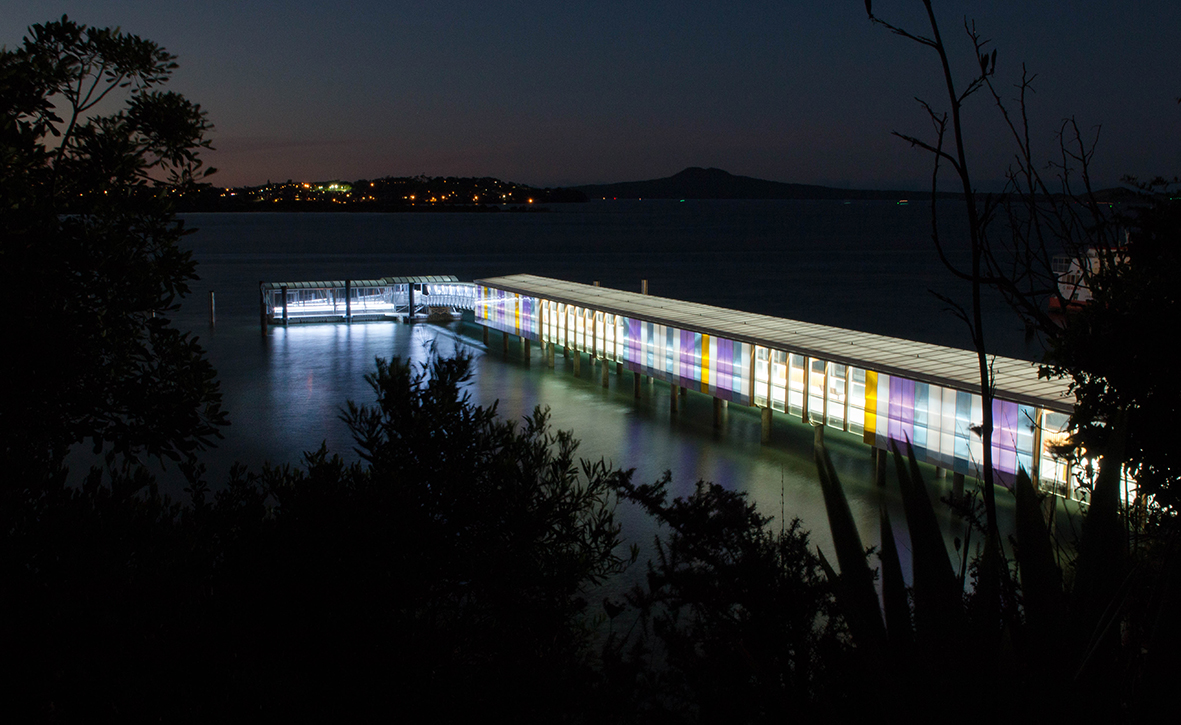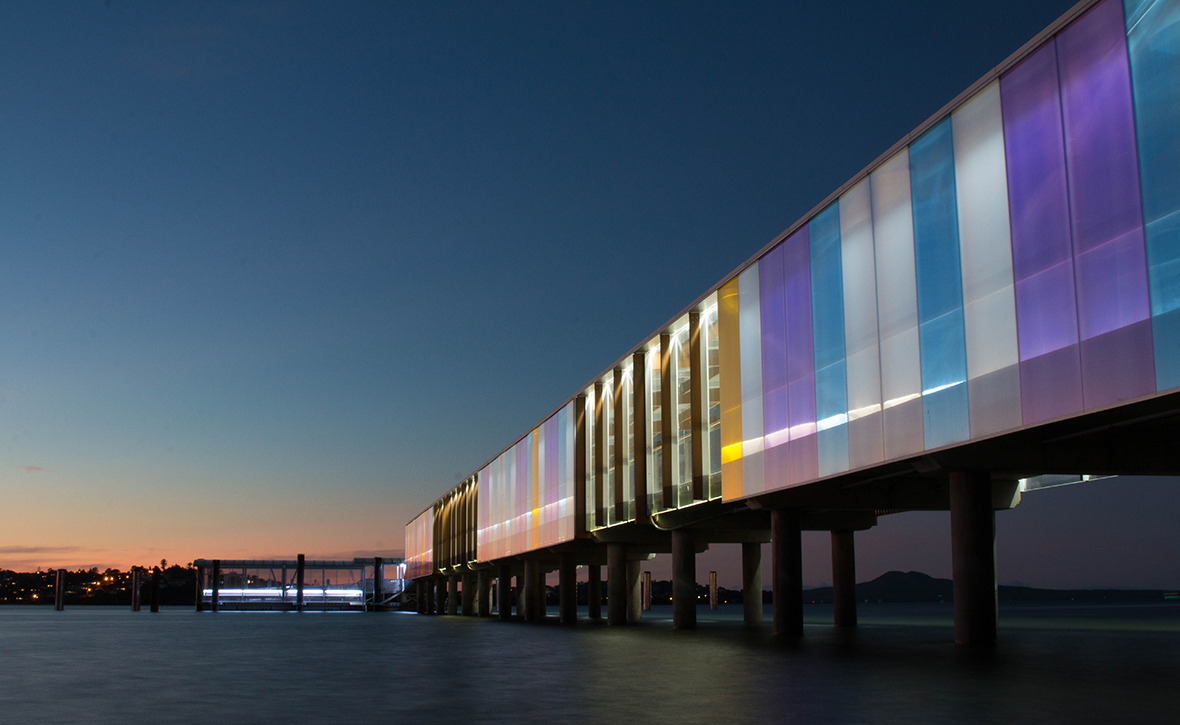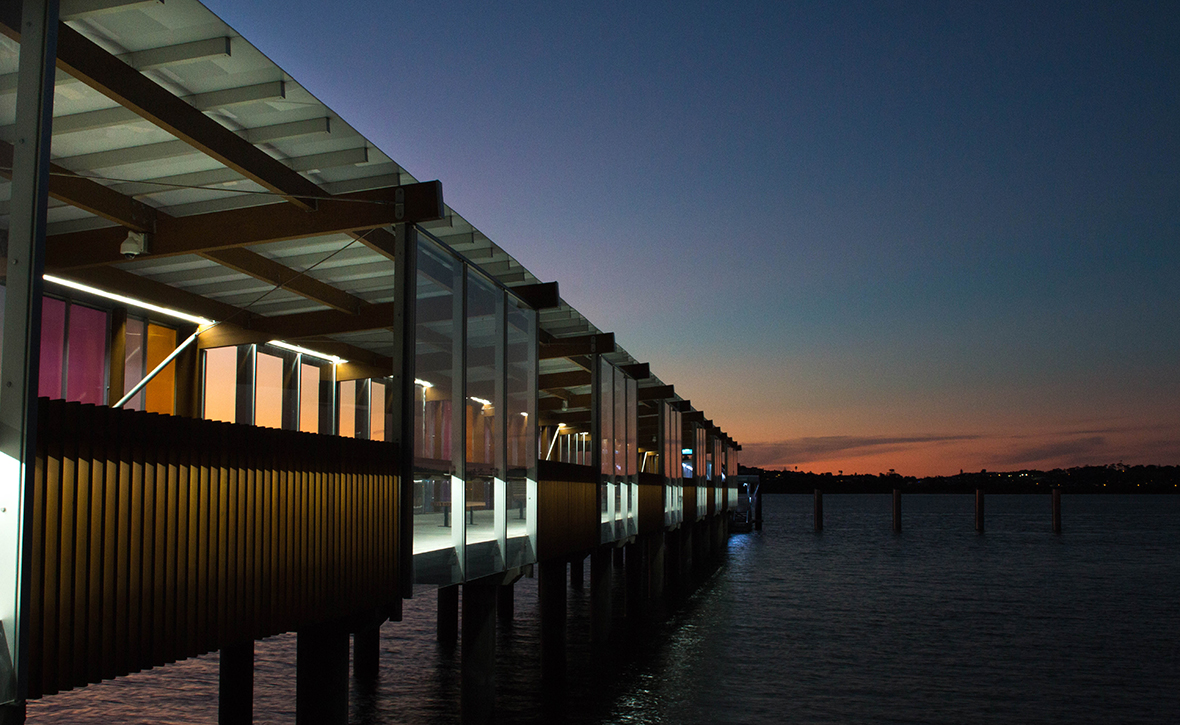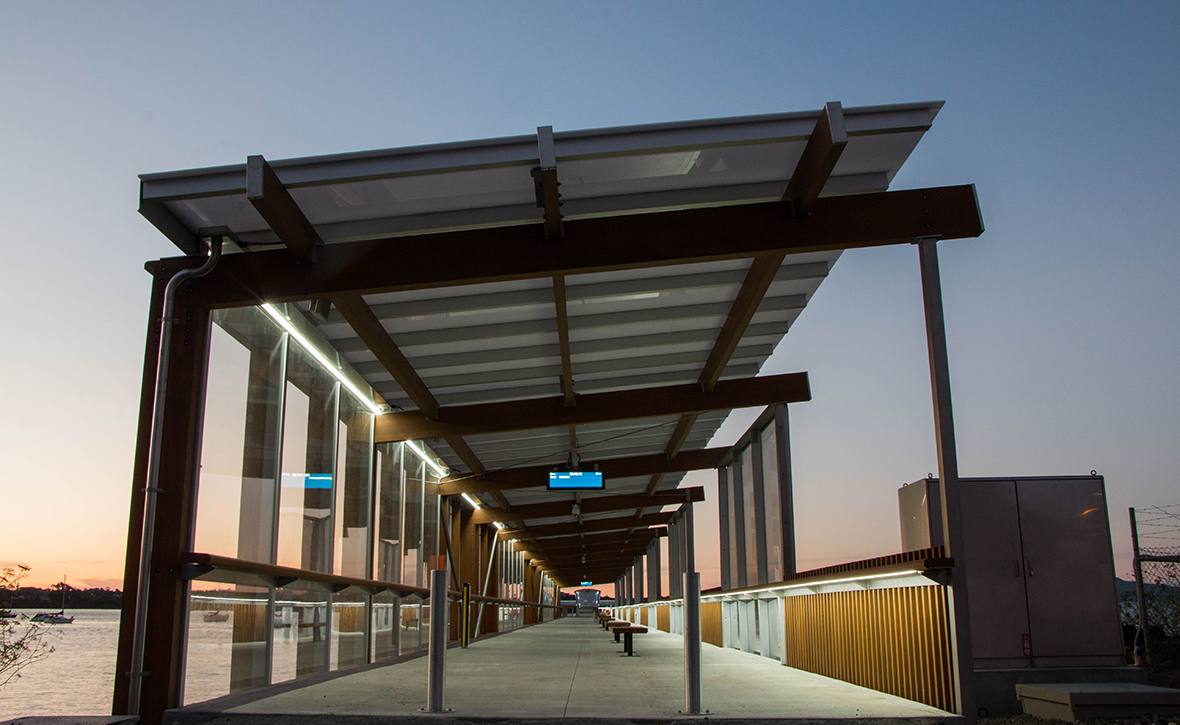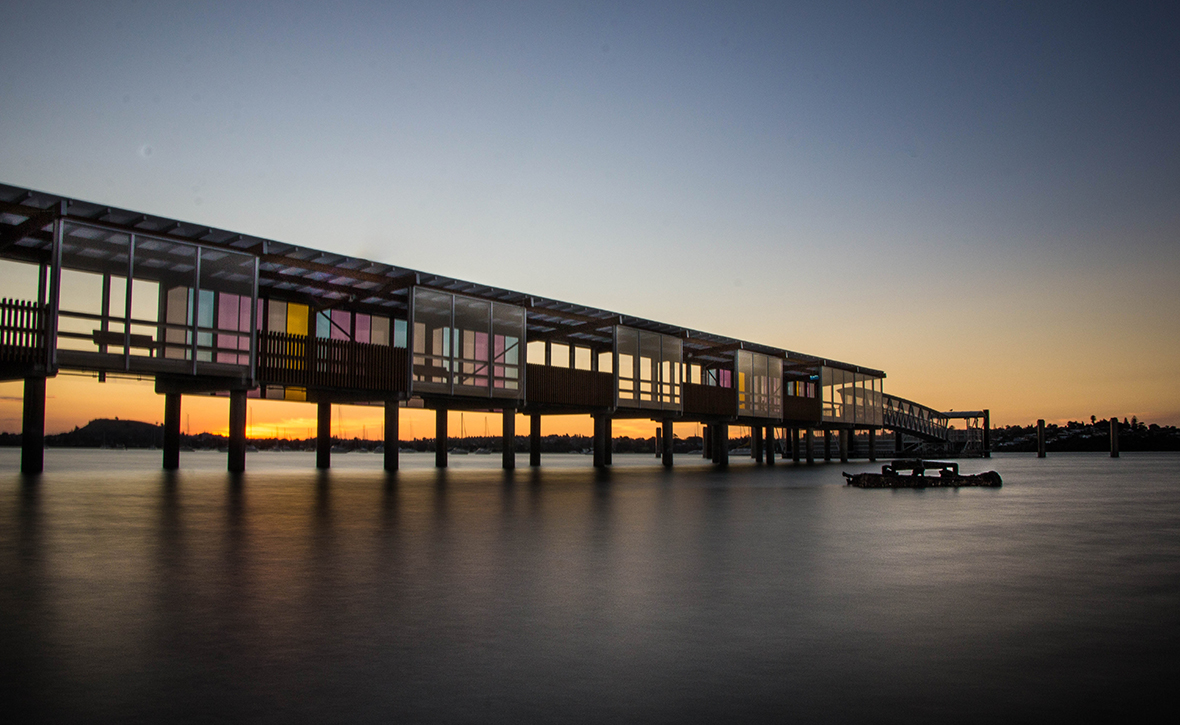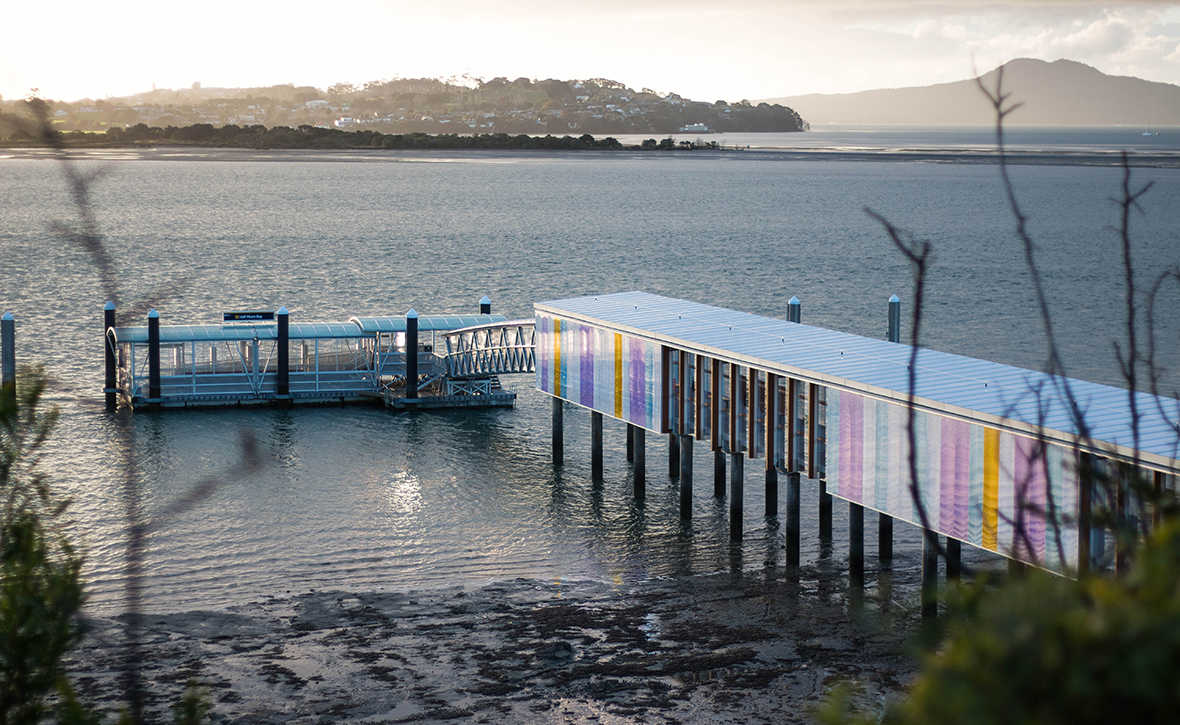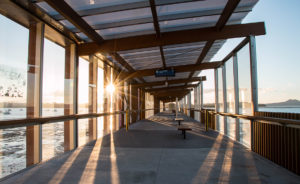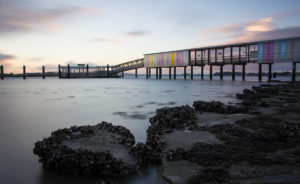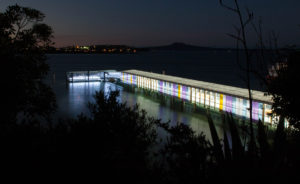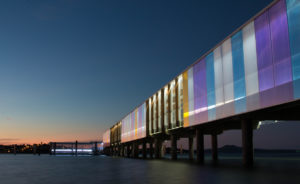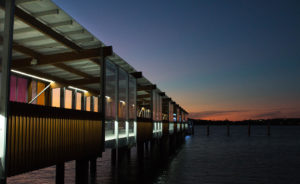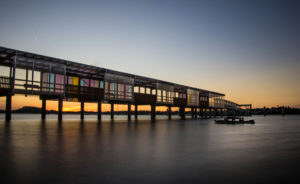 HALF MOON BAY
FERRY TERMINAL
​The pier is more than access to the ferry. It is the start of the journey. It is a place to sit and enjoy the environment, or a moment. It is a marker and identifier for Half Moon bay and a teller of stories.
The Halfmoon Bay pier and pontoon is the beginning of further transport improvement for the East Auckland area and signifies the commitment Auckland Transport has to improve the transport infrastructure.
From the shore, the pier is 90 metres long where it connects to the gangway and pontoon which ends 25 metres further into the river. The location presents fantastic views over the Tamaki River, its coast, the Auckland isthmus and the harbour and islands beyond. While the pontoon is located in the best position for maneuvering passenger ferries, the location and the journey out there is very exposed to the weather.
There was a need to provide shelter and comfortable access to the ferries and at the same time take advantage of the outlook. The pier would require carefully considered cladding that provides those functions as well as maintaining a sense of connection with the sea and a sense of journey over it. The exposed structural timber frame mimics that of the Hobsonville wharf, designed by Architectus. The client wanted a sense of uniformity across the wharfs but was open to new cladding ideas. The Half Moon Bay pier is fully clad on the southwest elevation facing the prevailing wind with clear acrylic interspersed with brightly coloured dampalon panels. The coloured panels are a graphical break to the 90 metres of cladding required. The quality of the light and colour entering the pier adds a sense of cheer and fun especially on the wet and windy days of winter. In some way perhaps, a reflection of the fun fair or the promenade of traditional piers.
The northeast face of the pier is a mixture of acrylic and dampalon panels with slatted timber balustrade. The openness of the façade provides clear access to the views out to the harbour and connects the sounds and smells of the sea. Leaving areas without cladding avoids an echo effect being created by noise bouncing off continuous hard surfaces. The portions of full height cladding offer sporadic refuge from the harsh weather that occasionally batters the pier from the north east.
The pier is lit by continuous LED strip lights concealed in the handrail and at eave level. The lighting washes over the clear and coloured cladding panels creating a soft lantern like glow. At night the pier takes on a sculptural quality and becomes a beacon marking its location. Somewhere to depart from and return to, clearly identified.